Freight Payment Systems: From Dollars to Data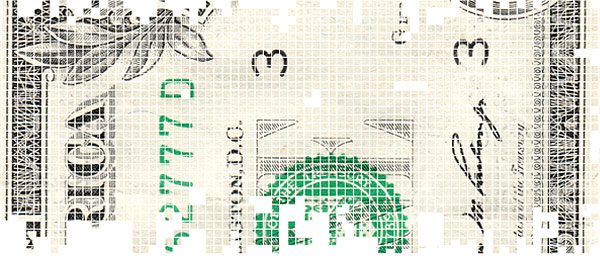 For freight payment and audit services, rooms full of rate clerks poring over paper freight bills are a thing of the past. Today, these firms provide business intelligence data that delivers even more value.

More to the Story:
"The freight bill payment industry has evolved from a settlement service to an information service," says Harold Friedman, senior vice president, global corporate development for freight bill audit services provider Data2Logistics, Ft. Myers, Fla. Today's shippers have the ability to access information captured by their freight bill payment service providers to make more informed decisions about carrier selection, service utilization, and cost allocation.
Technology has revolutionized freight bill payment, audit, and reporting services, especially in providing data visibility—the transactions and detail—through the Internet, says Jan Laufer, director of freight payment services at Sunset Financial, a division of St. Louis, Mo.-based transportation services company Sunset Tranportation Inc.
For shippers, freight bill payment is rules-based and process-driven. Freight bills are not typical accounts- payable transactions, explains Tom Zygmunt, manager of marketing for CASS Information Systems, a provider of transportation, utility, and telecom expense management and related business intelligence services headquartered in St. Louis. The skills and knowledge involved in maintaining rate structures and defining rules governing accessorial charges have been trimmed away through downsizing at many companies.
Today's Web-based systems are able to map and graph pre-defined performance indicators, not just provide cost and freight bill status information.
Keith Snavely, vice president of sales for Atlanta-based global freight audit, payment, and logistics management software and service provider nVision Global Technology Solutions Inc., is reluctant to overwork the term "dashboard" but that's what shippers see, he says.
In the early days of freight payment services, audit firms were paid on a contingency basis from the funds they recovered through billing errors, overpayments, and duplicate payments. But today, freight bill payment and audit services do more than save shippers money; they provide valuable data.
"Access to shipment data explodes a shipper's reporting capabilities," says John Mecchella, president and owner of Technical Traffic Consultants, a Congers, N.Y., firm that was founded in 1974 and specializes in customized applications for the pre-audit and payment of freight bills.
Maturing and expanding businesses need to get a handle on costs—especially because many of those costs have shifted outside North America, creating international demand for freight audit and payment services, notes Allan Miner, president of CT Logistics, a third-party provider of freight payment and freight bill audit services in Cleveland, Ohio.
Ken Hazen, president and CEO of CTSI, a Memphis, Tenn.-based freight audit and payment firm with a 50-year history, says he may have resisted going global 15 years ago, but today it's a necessity. "There are plenty of freight audit and payment firms around," he says, "but some of the larger firms function more like consumer products companies, where you're only as good as your latest product development." Among CTSI's latest product developments is a Web site that operates in 10 languages and 34 currencies.
Logistics groups don't have carte blanche to add to their staff, Hazen says. With complexity and scope increasing, resources have remained tight. And, while 60 percent or more of CTSI's core services may still be conventional freight bill payment, the transportation management side of the business continues to grow.
Freight audit and payment services can save most shippers between four and eight percent, according to transportation management solutions company Capital Transportation Logistics (CTL), Nashua, N.H. But technology tools can also add value. For example, CTL's transportation management software, TR+, supports carrier selection and monitors transit times and pricing, while its CapitalWorks system provides an online tool to review shipping history.
Freight bill payment is a fairly straightforward process, according to Trendset Inc., an advanced freight payment solutions company located in Greenville, S.C. Its process flowchart moves from the original bill of lading to the freight bill, and into the audit stage. The company checks bills for compliance against a database of negotiated carrier rates and terms, and removes those that are incorrect.
From BOL to Bill of Intelligence
Data capture is a key to unlocking more sophisticated capabilities and higher payoff from transportation management systems. The bill of lading (BOL) feeds the system data about shipment content, origin, destination, and other details. Early efforts to automate data collection from the bill of lading centered on electronic data interchange (EDI). "The EDI process can be complex for some carriers," says Laufer.
Benchmarks developed by the American National Standards Institute (ANSI) govern transaction sets. Most carriers support EDI transaction sets, but for those who have not reached that level, Sunset works with a third-party service that helps carriers achieve the ANSI standard.
For smaller carriers, data collection has often been a resource issue. "While some tools can move data from spreadsheets into a database, new Web-based tools make it possible to enter information into an online form and let the system behind it take care of the standardization," says Zygmunt.
Carriers can provide freight bills via e-mail, PDF, or online data entry tool, says Snavely. When carriers log on, they see a form that can be customized to resemble their familiar documents. The form collects standard data elements and displays mandatory fields.
Both carrier and shipper visibility can be customized and controlled. The secure Web-based reporting systems are partitioned so that access is authorized for the exact data needs of a user's job function, explains Laufer. Carriers can access Sunset's PayLOGIK system and see their shipments and bills. Shipper facilities can see only their freight, while the logistics function can see volume detail to help with traffic lane analysis.
This is where the system starts to bring power to bear, and the database that has developed from the bills of lading and freight bills offers true business intelligence.
One of the first benefits is carrier performance measures. Contract terms are part of the rate database, and "carrier invoices are electronically audited for accuracy," says Laufer.
The obvious top measure is comparing the negotiated rate to the freight charges. But other factors, such as unloading fees that were not supposed to be charged, show up in the audit.
Another important factor the system can monitor for the shipper is the effective date for contracts. Shippers can be alerted when contracts are nearing the end of their term, but carriers can also be monitored to ensure they are using the most recent contract terms.
The transportation management systems that serve as adjuncts to the freight payment systems can provide critical strategic data on traffic lanes, volumes, and flows. This is important not only for monitoring rates against volume discount thresholds, but for providing shippers with a clear view of their distribution network in a real-world context.
Small parcel shipments have become an important part of transportation management as shipment sizes have decreased. Accordingly, CT Logistics has included parcel shipments in upgrades to its FreitRater system. "It's possible to audit parcel rates down to the penny," says Miner. "It adds up to a lot of money."
Finance had played a minimal role in transportation management in the past, says Snavely. "Transportation spend was just a speck," he says. "Now it is being examined closely. When top-line revenues are slim or dropping, freight payment services can help find savings of an average of four percent of sales, which go right to the bottom line."
Allocating Real Costs
While the logistics department receives data on traffic lane patterns to analyze, accounting gets a more accurate picture of accruals, says Zygmunt. The database can help assign costs down to the stockkeeping unit (SKU) level.
Given shipping data such as cost of outbound freight and invoice value, "we can determine freight as a percent of sales by customer," explains Mecchella. "If we have the SKUs, we can calculate an allocation of freight down to the SKU level or to the product family group. If we know what was shipped, we can produce highly accurate and verifiable freight accruals on a monthly basis."
The ability to match costs to what has been shipped and paid is required in today's Sarbanes-Oxley world, says Mecchella, referring to the legislation that governs corporate finance record-keeping.
For shippers, transportation is one of their company's top three costs, and the ability to manage that spend is powerful. The transportation management database is the key, and it does much more than measure the costs billed against the contracted rate. "It also helps shippers manage their network and expenses," Laufer notes.
Shippers can ask if their network is working the way it is supposed to and use compliance with their routing guide as one measure, says Zygmunt. They also pick up billing errors, such as paying for insurance when it was included in the contract. All of this saves the shipper from overpaying, then filing a claim.
Carriers also derive value from the audit process' immediate feedback. For instance, Sunset Transportation provides immediate feedback to carriers on audit exceptions. This avoids the time-consuming and costly process of the carrier issuing a balance-due notice and the shipper having to research the issue.
Spanning Geographies
Whether it's with contract terms, routing guides, accounting principles, or Sarbanes-Oxley regulations, compliance is important and the freight bill audit and payment cycle can help companies manage this complexity on the domestic side.
One of the latest and most exciting developments for freight audit and payment firms is the expansion of U.S.-style audit and payment capabilities outside North America. Historically, other countries have been far less formal than the United States in their approach to transportation costs.
The United States may have benefitted from its legacy of economic regulation in transportation. Prior to the 1980s, motor carriers filed excruciatingly detailed tariffs with the Interstate Commerce Commission. By law, a carrier could not haul a load for which it did not have a tariff on file.
Not only did this massive volume of detail lead to errors, new tariffs were issued daily, and the speed of posting often led to more billing errors. Regulations set a narrow window for rate disputes to be filed and dealt with. Freight bill audits weren't an option for many companies.
When economic regulation ended and formal tariff filing was eliminated, firms doing freight bill audit and payment needed to find new ways to grow. Fortunately, technology was expanding its capabilities exponentially as prices were falling. Groups such as the Transportation Data Coordinating Committee had made inroads in data set standardization. The stage was set for the group that managed your freight bills to also compile an accurate picture of your logistics network and volumes.
The same was not necessarily true outside the United States. Founded in 1923, CT Logistics was a freight payment firm rooted in formal systems. Its ability to survive deregulation depended on how it adapted to changing customer demands.
As more sourcing moved offshore, and global markets began to develop not only to and from the United States, but also in lanes that never touched U.S. soil, CT Logistics found itself confronting practices that provided little detail or visibility on freight costs. Not only did it have to deal with language and currency differences, nomenclature and terms were not uniform.
Today's freight audit and payment services are a hybrid product. After rewriting its systems for Y2K compliance, CTSI revised them to include transportation management systems. "We continued working with customers to optimize our tools as shippers were redefining how they moved their goods," says Hazen.
"It's not about the money; it's about the data."
That now includes interfacing with enterprise resource planning systems. CTSI pulls out data, massages it, and reports back, benchmarking rates and lanes against the 12 million rates in its database.
The United States is ahead on technology, Hazen notes. Global carriers are less sophisticated when it comes to payment, often billing the same shipment multiple times. U.S. firms are applying their formalized approach and systems to international freight and making headway in providing better visibility.
Shippers are looking for a single source to audit and pay freight bills on a global scale, says Friedman. They need information from all modes and all regions.
"Whether it's for a carrier report card, volumes by service type and zone, or cost per mile, shippers want access to the data they need to make more informed decisions, ship smarter, and save," says Friedman.
The polyglot database-centered transportation management firm that has evolved today to provide rich data and actionable business intelligence, in addition to cost savings, is a distant relative to the room full of rate clerks poring over binders stuffed with paper tariffs to find billing errors. "It's not about the money, it's about the data," says one freight payment executive.
It's always about the money, but perhaps there is more to be gained from mining the data and improving network performance and efficiency. And in a future where companies will be under new pressures to improve their environmental impact, part of what is likely to be measured will be supply chain efficiency.
The proof again will originate with the humble freight bill, and shippers with access to data will be the winners.