H.O.W. | How to Turn Data Into Supply Chain Action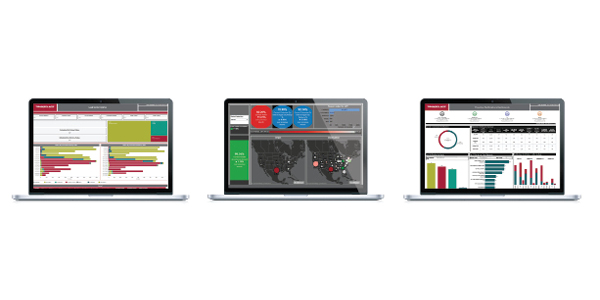 More to the Story:
To keep ahead of today's complex, fast-moving supply chain, shippers need tools that enable them to make smart, data-driven decisions and be proactive, not just reactive. Fortunately, transportation management technology now provides organizations with greater visibility and control over their supply chain than ever before.
But generating data simply for data's sake doesn't eliminate waste, reduce costs, or improve service. The systems must be in place to give managers the insights behind the data. The most effective transportation management systems (TMS) are available as customized solutions to incorporate a shipper's unique industry and supply chain requirements. A one-size-fits-all solution usually doesn't fit everyone very well.
Today's advanced transportation management systems incorporate a comprehensive, graphical view of a company's entire transportation network and dynamic dashboards of KPIs, while also incorporating relevant information from outside sources, including weather and traffic alerts. This "control tower" approach to transportation management gives shippers an all-encompassing, real-time view of their entire supply chain.
Along with capabilities that allow shippers to plan, execute, and track shipments, today's TMS also provides the business intelligence, reporting, and analytics needed to make strategic, data-driven decisions.
These tools deliver insights faster than ever. Historically, reports for shippers would take quite a bit of time to pull, and the end result would be made up of Excel spreadsheets. And in some cases, the data would be out of date and no longer relevant. A flow of real-time data from connected trucks, trailers, and other assets means shippers have a real picture of what's going on out in the field rather than waiting for phone or fax updates. They can react in real time to natural disasters or volume increases associated with seasonality demands.
However, with a new TMS, databases are available specifically for shippers to access customized reports, when and where they need them. These "self-service" reports are much more engaging and can drill down into specific shipments, regions, lanes, carriers, and more by accessing data warehouses via a cloud-based TMS. Using data visualization, managers can focus on critical targets and avoid time-consuming data exercises.