Need Speed Across the Supply Chain? It's All About the Barcode.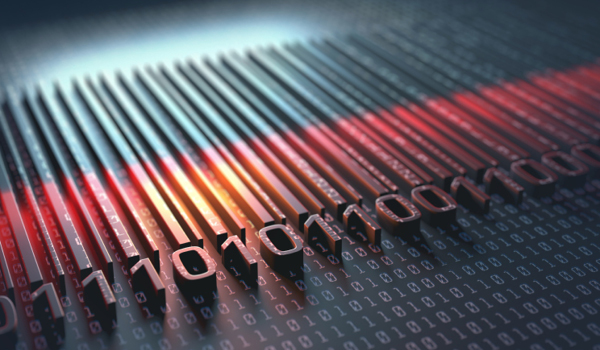 To streamline warehousing processes, one of the smartest places to start is also one of the simplest—barcode label printing.
The Amazon effect was already straining supply chains in early 2020, but the pandemic amplified the challenges even more. We learned speed and efficiency in warehouse and distribution center operations are critical to the success of the supply chain.
Managers in these industries are following the lead of their e-commerce peers and looking at ways to streamline their receiving and warehouse processes. One of the smartest places to start is also one of the simplest—barcode label printing.
SMB warehouses still running on 10-year-old labeling technology (and there are many) must first realize that getting the labeling process under control is the first step to efficiency. Newer barcode solutions that deliver immediate efficiency improvements, plus quick ROI, are proving to be well worth the investment.
Upgrading to newer barcode solutions that speak the language of today's supply chain saves time and helps ensure accurate information at every key warehouse station, including:
Receiving: Applying barcode labels as soon as inbound items arrive ensures they can be accurately unloaded, checked-in, put away, or handled by automated applications.
Picking: Generating labels for each item picked allows them to be scanned in a staging or packing area where they are easily sorted for shipment.
Packaging: Creating new labels is vital for identifying finished goods that you have kitted, assembled, or packaged.
Shipping and returns: Ship-to order applications can incorporate customer-specific labeling, scanning to fulfill orders, and generating return shipping labels and paperwork that include time-saving credit and put-away location data.
Cross-docking: Ideal for time-sensitive or fast-moving goods, cross-docking sends inbound items out again without their spending time in your facility. Warehouse workers with mobile printers and scanners can hop inside inbound trucks at the dock and start relabeling cartons for store or customer delivery, increasing the efficiency of that important last-mile delivery.
Select the right barcode printer.
To print crisp, scannable labels at strikingly high speeds, all day or night, industrial tabletop models like the new Brother Titan Industrial Printer Series are optimal. And Brother takes it a step further by offering seamless integration to existing WMS systems, best-in-class warranties, and unparalleled lifetime-of-product support.
For more compact 4-inch printing, a high-performance industrial desktop label printer is best. The Brother TD-4 series delivers market-leading performance, connectivity, ease of use, and very competitive pricing. This format is ideally suited for the SMB warehouse.
For truly mobile printing from forklifts and pallet jacks, to carts, to wearable mobility—lightweight yet rugged printers like the RuggedJet 4 Series from Brother enable mobile printing on the go, anywhere inside or outside the four walls.
In today's competitive environment, there's no room for failure. To achieve 100% scannable labels, opt for reliable, quality label printers with the right technology for your application.
---
Visit Brothermobilesolutions.com for more information.