Partnering for Operational Efficiency and Cost Savings - Transplace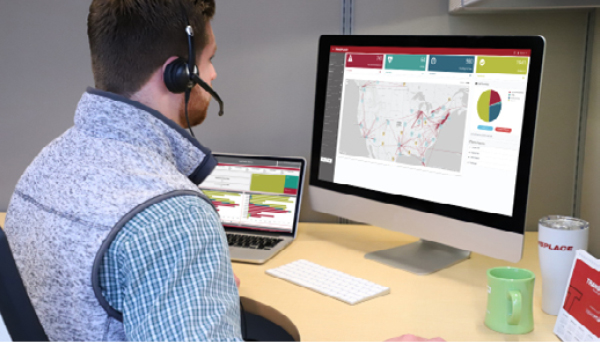 Transplace helped a frozen pizza business expand its transportation network to increase operational efficiency and maximize financial savings.
The Challenge
After acquiring a competitor's North American frozen pizza business, Dr. Oetker, a family-owned global food company, needed to optimize its newly expanded transportation network, which now included customer locations across Canada, production facilities in Atlantic Canada and New Jersey, and sourcing points in Eastern and Central Canada as well as Germany. The goal was to drive financial and operational efficiencies across their North American supply chain, while addressing the geographical challenges of shipping in Canada.
The Solution
To achieve the results it desired in the midst of a large supply chain transformation, Dr. Oetker partnered with Transplace because of its understanding of the Canadian market and proven ability to execute. Transplace worked with Dr. Oetker to establish both pre- and post-acquisition network baselines, incorporating transportation and warehousing costs and other factors in order to develop a strategic plan for bringing people, process and technology together to increase operational efficiency and maximize financial savings.
This plan included converting warehouses into merging centers, where shipments from various sources would be consolidated then delivered to customer locations. Transplace then established a defined schedule for customer orders and deliveries, helping bring consistency to Dr. Oetker's shipping operations and allowing them to reduce lead times, carry less inventory at its facilities and utilize dynamically-routed, multi-stop loads.
By consolidating freight, reducing inventory stocks and implementing a shipping schedule with dynamic load building, Dr. Oetker was able to achieve cost savings of more than 7% and deliver higher service levels to its customers.
---

To learn more about Transplace's solutions, visit www.transplace.com.