Ports Open Up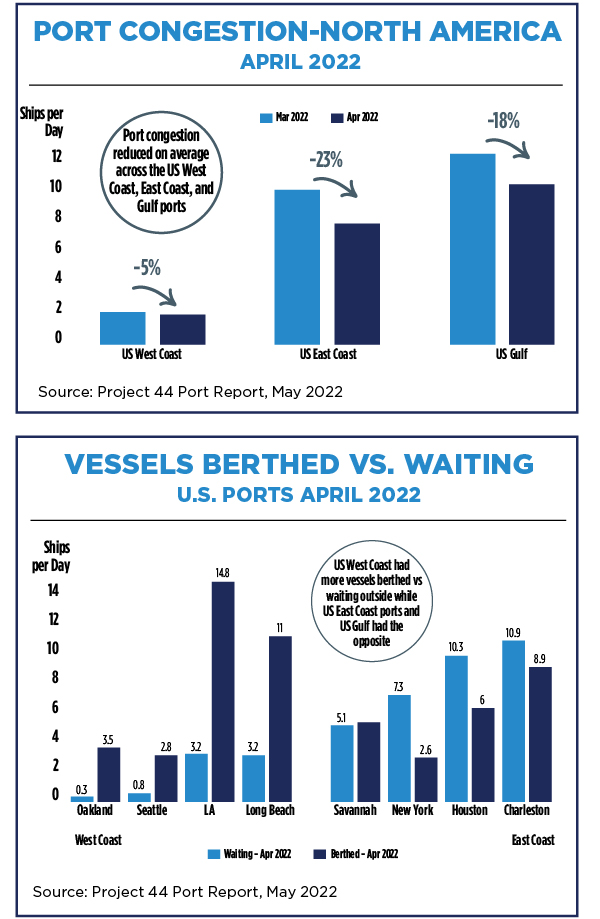 Some good supply chain news for a change: Recent numbers show that congestion at U.S. ports is beginning to ease. The May 2022 monthly Port Report from Project 44 shows that congestion numbers improved in April 2022 compared to March 2022 across all U.S. ports.
U.S. ports also recorded their best month yet in March 2022, unloading more than 2.5 million TEUs, improving overall import throughput, and capitalizing on the lull.
What's behind the improvements? The slowdown in U.S. demand coupled with the COVID lockdowns in China have led to a drop in activity.
Interestingly, the ratio of vessels berthed versus waiting is a mixed bag: The report shows that West Coast ports had more vessels berthed than waiting outside in April, while East Coast and Gulf ports experienced the opposite.