Digital Issues & Editions

All Inbound Logistics' digital content is in PDF format (requires Adobe Reader). You can read the digital edition on your computer, print articles, or take the issue with you on your iPad or other tablet.
To receive e-mail notifications when new digital issues are available for download, start a free subscription to Inbound Logistics now.
Digital Issue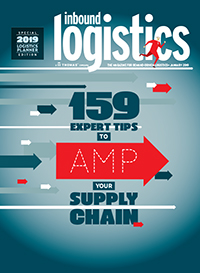 January 2019
January 2019 | 436 pgs. | 131.4 MB
Jolt your warehousing, transportation, and logistics operations with these 159 actionable to-do's. Designed to get your supply chain moving and your IT together, this blockbuster edition is jam-packed with need-to-have and trending content. From top-shelf solutions for CPG success, supply chain finance programs that put more cash in your wallet, the freight transportation forecast from a leading transportation economist to a new formula for market domination, this special Planner edition gives you plenty to be amped about.
Special Reports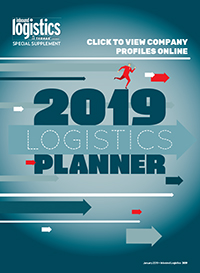 2019 Logistics Planner
January 2019 | 121 pgs. | 31.1 MB
Find the right technology solutions and transportation and logistics partners to drive supply chain efficiency. The 2019 Logistics Planner, 27 years strong, is updated with profiles of leaders in supply chain, transportation, technology, logistics, and more who stand ready to help you face upcoming challenges and optimize your enterprise.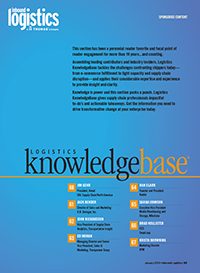 KnowledgeBase
January 2019 | 9 pgs. | 1.2 MB
Industry experts provide the information you need to drive transformative change.