Digital Issues & Editions

All Inbound Logistics' digital content is in PDF format (requires Adobe Reader). You can read the digital edition on your computer, print articles, or take the issue with you on your iPad or other tablet.
To receive e-mail notifications when new digital issues are available for download, start a free subscription to Inbound Logistics now.
Digital Issue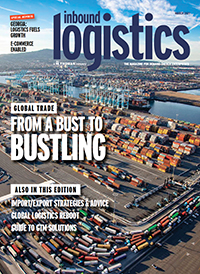 March 2021
March 2021 | 100 pgs. | 30 MB
From leading global management systems that mitigate disruption to importing and exporting insights that ensure seamless cross-border commerce, this edition gives you the world. Discover how the global logistics sector is stepping into a new logistics era and how your company can thrive in this new world.
Special Reports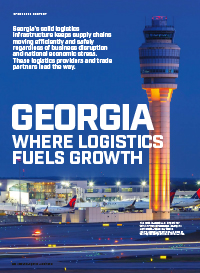 Georgia: Where Logistics Fuels Growth
March 2021 | 13 pgs. | 2.3 MB
The state's solid logistics infrastructure keeps supply chains moving efficiently and safely.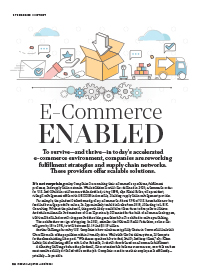 E-commerce Enabled
March 2021 | 6 pgs. | 6.9 MB
As e-commerce growth continues to explode, new technology revolutionizes order fulfillment and last-mile delivery strategies to help shippers keep pace.