Digital Issues & Editions

All Inbound Logistics' digital content is in PDF format (requires Adobe Reader). You can read the digital edition on your computer, print articles, or take the issue with you on your iPad or other tablet.
To receive e-mail notifications when new digital issues are available for download, start a free subscription to Inbound Logistics now.
Digital Issue
October 2021 | 92 pgs. | 17.3 MB
READ THIS EDITION NOW
Featuring tips for selecting the right transportation mode for your shipment and a roundup of the latest port projects that will streamline operations, this edition delivers insight for improving supply chains today and in the future. From how 3PLs are meeting shippers' IT needs to insiders revealing the shortages that will test supply chains, this edition offers strategies and actionable advice for efficient operations.
Special Reports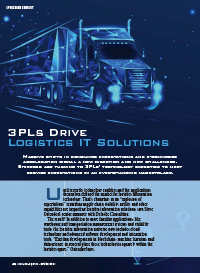 3PLs Drive Logistics IT Solutions
October 2021 | 4 pgs. | 0.6 MB
As consumer expectations and e-commerce shift into overdrive, more shippers are turning to 3PLs' technology expertise to rev up their services and capabilities in an ever- changing marketplace.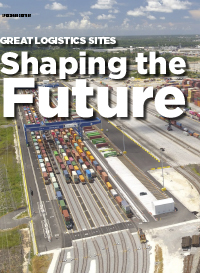 Great Logistics Sites: Shaping the Future
October 2021 | 17 pgs. | 5.9 MB
Offering port access to available workers and proximity to consumers, these locations are ideally suited for moving products from Point A to Point Z and continue to build on their advantages. Here's how organizations support their success.