Digital Issues & Editions

All Inbound Logistics' digital content is in PDF format (requires Adobe Reader). You can read the digital edition on your computer, print articles, or take the issue with you on your iPad or other tablet.
To receive e-mail notifications when new digital issues are available for download, start a free subscription to Inbound Logistics now.
Digital Issue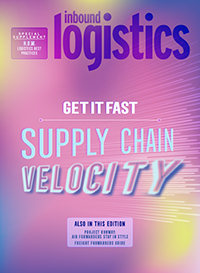 November 2018
November 2018 | 92 pgs. | 24.2 MB
When it comes to achieving supply chain velocity, shippers need to get a move on it. Customers want their orders and they want them right now. From revealing one dozen speed-boosting strategies to exploring how airfreight forwarders are strutting new service styles to featuring leading airfreight forwarding partners that rush shipments around the globe, this edition will get your supply chain going.
Special Reports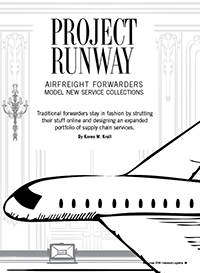 2018 Airfreight Forwarders Guide
November 2018 | 10 pgs. | 4.3 MB
These airfreight partners can help you fashion transportation operations that make your company a model of efficiency.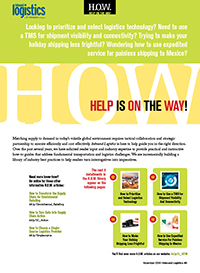 H.O.W (Help on the Way) 2018
November 2018 | 9 pgs. | 1.3 MB
Looking to prioritize and select logistics technology? Need to use a TMS for shipment visibility and connectivity? Trying to make your holiday shipping less frightful? Wondering how to use expedited service for painless shipping to Mexico? Find out H.O.W. to handle these challenges in our annual compilation of logistics best practices.