RoadOne

Ken Kellaway
CEO

David McLaughlin
COO
RoadOne provides domestic and international intermodal trucking and related services to multiple-channel partners— Steamship Lines, Intermodal Marketing Companies, Railroads, 3PL companies, and Direct Beneficial Customers. Our goal is to provide Single Source Solutions (S3) with unprecedented visibility to our business partners nationwide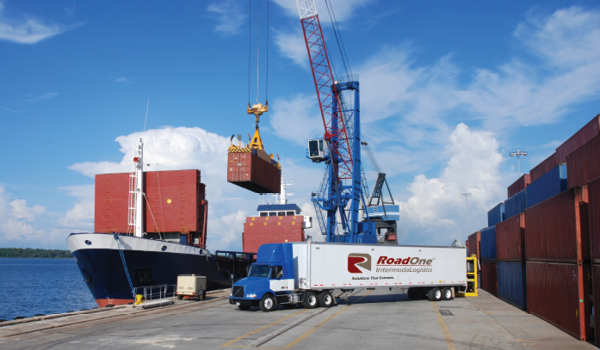 Now, more than ever, it has become important to take the inconsistencies and inefficiencies out of your supply chain. In today's intermodal marketplace, your goods and materials are often being handled on the front and back end by multiple, small local providers—each with their own standards, processes, technologies and ways of doing business. Ensuring their goals and requirements are in sync with yours can be difficult enough. Add this to the constant worry that these companies can weather economic downturns and handle the eventual peaks and valleys in your volume make it enough to keep anyone up at night.
That's why you need RoadOne IntermodaLogistics. RoadOne combines multiple modes of logistics services including port and rail container drayage, terminal operations, dedicated truckload solutions, transloading, warehousing, and distribution. As the largest private, independent intermodal logistics service provider in North America, we can deliver the comprehensive offerings you need from Port to Floor™, including these single source solutions:
Domestic Intermodal Trucking Solutions
International Intermodal Trucking Solutions
Container Terminal Solutions
Regional Dedicated Truckload Solutions
National Transloading, Warehousing and Distribution Solutions
Best of all, our industry-leading solutions can be tightly integrated to scale to whatever size you need across the U.S. and Canada. And because all of our solutions are backed by the most advanced logistics planning and technology solutions in the industry, we can better ensure:
Timely, efficient and seamless movement of your goods and assets to reduce unnecessary miles and detention charges.
Optimization of work and information flows to streamline invoicing, payments and processing, back office vendor management costs.
Technology integration and connectivity amongst all systems to improve overall velocity, visibility, and exception management.
At RoadOne, we're changing the way our customers think about intermodal transportation and distribution solutions. Let us prove it to you today.