A.N. Deringer, Inc.

Jake Holzscheiter
President and CEO
Services:
Customs Brokerage
Freight Forwarding
International Transportation
Warehousing & Distribution
Logistics Consulting
Cargo Insurance
Over 30 offices located from Maine to Blaine, WA and key air and vessel ports throughout the US.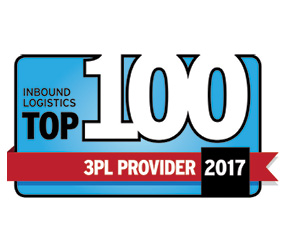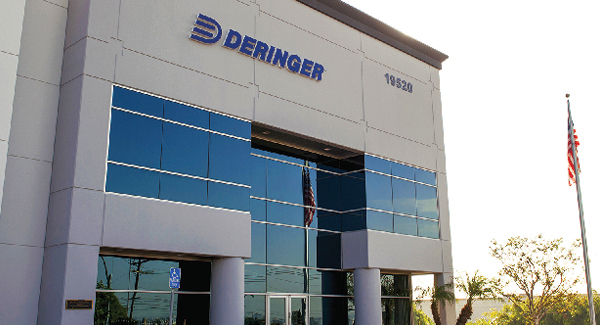 Deringer offers Customs brokerage, freight forwarding, transportation, warehousing and distribution, and meat inspection services. Maintaining local representation at major ports, strategically located along the northern border and at major air and vessel ports nationwide, customers are provided with a single point of contact. A flat organizational structure allows easy access to the President and leadership team. Moreover, Deringer's culture includes a strong commitment to the sustained success of our business partners. Welcome to the Deringer Difference.
Deringer's Customs Brokerage Services
We have nearly 100 years of 3PL experience; our longevity in the industry means customers benefit from the expertise, service, and innovation that comprise the Deringer brand. When choosing a Customs broker, consider that we are renowned as a Customs pioneer, and early tester and adopter of many new trade programs. Members of Deringer's leadership serve on various US Customs & Border Protection and trade association boards and committees. Customers benefit directly from these partnerships by staying current on the most pressing trade regulations. Additionally, we provide supply chain solutions custom fit to each client, delivered with personal and reliable service. That's why Deringer has a 99% retention rate among our Top 500 customers, with less than 1% leaving due to customer service-related issues.
Deringer's Freight Forwarding Services
Facilitating the movement of goods throughout the world since 1919, Deringer is an IATA licensed cargo agent, a FMC licensed ocean transportation intermediary, and a NVOCC. Deringer arranges and manages freight forwarding, consolidation, deconsolidation, and distribution of freight throughout its journey. Offering LCL and FCL transportation, we scale services to fit clients' needs. Partnering with Deringer for Customs brokerage and freight forwarding equates to seamless delivery and reduced risk of demurrage, detention, and document transfer fees.
Deringer's Warehousing & Distribution Services
No two businesses operate the same way. From start-up companies to Fortune 500 firms, we tailor our warehousing and distribution services to meet your requirements. Using strategicallylocated distribution centers, we facilitate next day ground delivery to all major cities in the US and Canada. Experienced staff can accommodate any of your distribution needs from pick and pack to cross dock, and order fulfillment to reverse logistics. These services are coupled with a tier-1 warehouse management system powered by Manhattan Associates, eShipPartner® Warehouse Manager, and additional proprietary tools providing efficiency and visibility.

A.N. Deringer, Inc.
64 North Main St.
St. Albans, VT 05478
Tel: 802-524-8110
Fax: 802-524-5970
www.anderinger.com