Brown Integrated Logistics

Scott Shephard
CEO
Through its subsidiaries Brown Logistics Services, West Logistics, Brown Fleet Services and Brown Trucking, Brown Integrated Logistics provides a suite of world-class logistics services.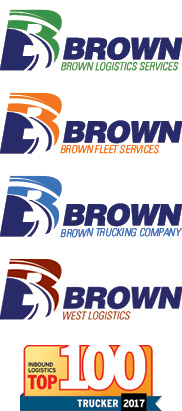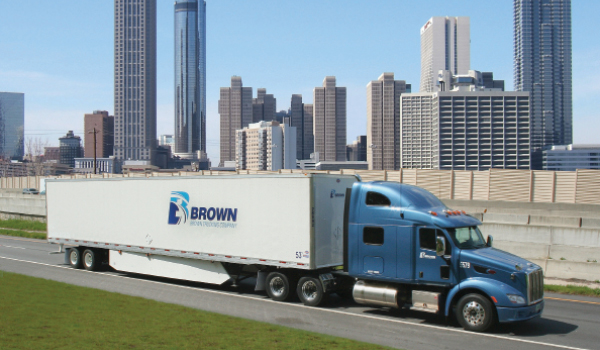 Bringing All the Pieces Together to Fulfill Your Transportation Needs
The Southeast's leader in dedicated and regional transportation services for more than 65 years, Brown Integrated Logistics delivers unparalleled, innovative dedicated solutions through its four subsidiaries: Brown Logistics Services, West Logistics, Brown Fleet Services, and Brown Trucking.
Brown Logistics Services
Our 3PL transportation management division works to determine your needs and connects you with the optimal solution for transporting your shipment—at the optimal price for the service level you require.
West Logistics
With a range of customized solutions, and contract, dedicated, and public warehouse facilities throughout the United States, West Logistics has the warehousing resources you need.
Brown Fleet Services
Brown's Maintenance division provides our customers with a vast road service and shop network throughout the United States. Services include contract maintenance, parts sales and service, component installation, commercial truck rental, captive dedicated shops and full-service leasing.
Brown Trucking Company
Our team is committed to providing exceptional on-time service, value-added options, and transportation solutions that our clients require and expect. These include:
Dedicated Truckload Transportation: We relieve customers of the cost, risk, liability and headaches of load planning, scheduling and managing drivers and equipment.
Regional & Short Haul Truckload: Regional same-day on-time, intact, and on-budget delivery in the Southeast. With 21 terminals and 24 driver domiciles, we have the capacity you need, when and where you need it.
Trailer Spotting & Yard Management: With our fleet of satellite-tracked OTR-legal yard tractors and single-axle tractors, we can organize your yard, swap loaded and empty trailers at the dock, and shuttle trailers between the plant and warehouses.
Private Fleet Outsourcing: We provide the drivers, spotters, dispatchers, maintenance, fueling and management, along with any equipment required, and you get the best possible load planning and routing to cut costs and improve service.
Information Services: We could be considered an information services company with a great trucking operation; one that gives our clients a competitive edge in managing costs and pricing. We work with each of our clients to develop a complete, customized distribution solution and are capable of providing these services anywhere in the United States.

Brown Integrated Logistics
6908 Chapman Road
Lithonia, GA 30058
Toll Free: 1-800-241-5624
770-482-6521
Fax: 770-482-5307
brownintegratedlogistics.com