Corporate Traffic
Mission Statement: Never Settle.
At Corporate Traffic, we deliver the goods. That's because we NEVER SETTLE for anything less than the best in logistics services. NEVER SETTLE is a quantifiable mentality that all our employees, drivers and vendors embrace to deliver the results you need, when you need them. We simply deliver the goods. And we NEVER SETTLE for anything less than the best. We don't expect you to either!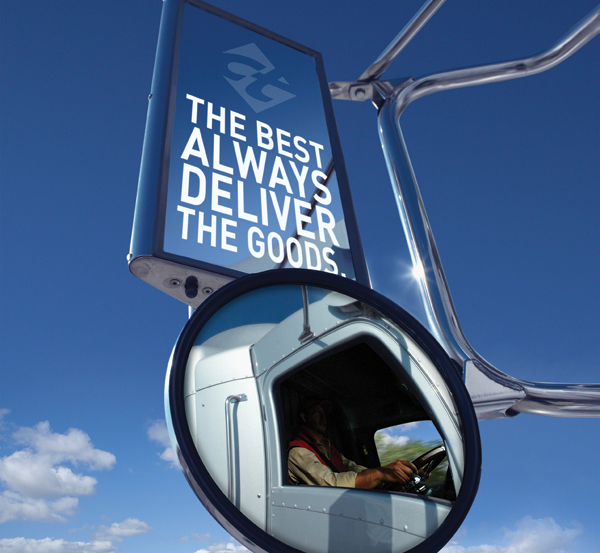 From beer to healthcare products, some of the nation's most successful companies rely on Corporate Traffic for their logistics needs. And the reason is simple: We deliver the goods.
Corporate Traffic began in the imaginations of three young brothers who dreamed of achieving success in the same industry as their father, who ran a trucking company. Christopher, Chad and Craig Cline went on to start Corporate Traffic in 1992 with the goal of creating a worldwide logistics company their father would be proud of. Today, the dream is real, we're still family owned and operated, and we deliver the goods, even when others can't.
We have the trucks. We have pioneered a dual-service approach allowing our trucks and logistics services work in tandem. And we deliver your goods on time, intact and on budget. Known internationally for a comprehensive range of capabilities, Corporate Traffic has built a reputation for offering a higher level of service, owning the entire logistics process from start to finish.
Our accomplished professionals work with cutting-edge technology to make doing business with Corporate Traffic easy, rewarding and remarkably affordable. We work hard to build strong relationships with our clients, and constantly seek better ways to meet their needs and exceed expectations, whether by full truckload, less-than-truckload, intermodal services or dynamic technology.
If you need stability, control and the flexibility to handle every bump in the road, you need Corporate Traffic. We deliver the goods.