Hub Group

David P. Yeager
Chairman & CEO

Don Maltby
President & COO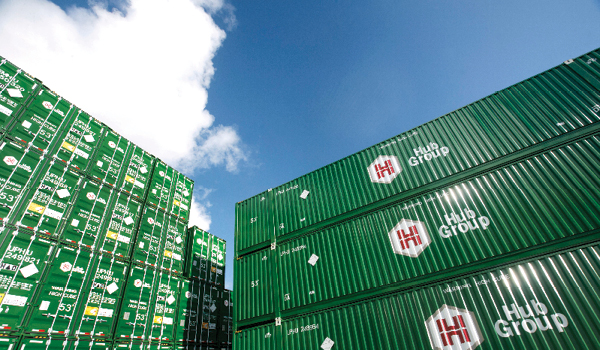 We are Hub Group, a leading transportation freight management company. We provide intermodal, highway and logistics services. We are a reliable and reputable $3.6 billion publicly traded company with over 46 years of financial stability setting our foundation for success. Our goal is to implement strategic freight management plans that allow us to best serve each customer. We come equipped with an array of services that can be blended to meet each customers' needs.
Intermodal
Our flexible Intermodal fleet strategy is not only innovative, it's incredibly effective – a model that gives customers access to a fleet of 36,000 of our own 53-foot freight containers, and over 90,300 rail assets. This brings our customers the most flexible and reliable intermodal shipping service operating throughout North America.
Truck Brokerage
Hub Group's Truck Brokerage Service is one of the largest over-the-road brokers in North America. Our $392 million Hub Highway brokerage business has strategic relationships with over 20,000 carriers. Our robust carrier base translates to greater capacity for our customers. Our highway division can provide a personalized plan – from a single load to innovative capacity solutions for special projects.
Dedicated
Our Dedicated service brings industry-leading talent, technology and safety to your supply chain, managed with our award-winning customer service. With a focus on performance and quality, our network of over 2,250 drivers and 5,500 trailers delivers value to customers from multiple verticals coast-to-coast.
Logistics
Unyson is an award-winning 3PL that specializes in customizing solutions to fit our clients' needs. We offer multi-modal capabilities that guarantee supply chain savings through our services, technology and expertise. Unyson deploys structured account management, continuous improvement programs and business intelligence that combines innovative reporting with cutting-edge dashboard technology.
Drayage
Hub Group Trucking, our in-house drayage operation, is stronger than ever. Over 30 years strong, in fact. Our services include intermodal drayage, international drayage and dedicated truck services. Our intermodal drayage footprint includes over 2,500 drivers with 23 terminals nationwide. We retain an in-house information technology staff that ensures Hub Group Trucking's technological edge.
Mode Transportation
Mode Transportation, a Hub Group company, is a flexible based third-party logistics company focused on delivering truck brokerage and intermodal services. Mode Transportation works with all major consumer and industry groups in North America. No matter the industry or the commodity, we have the know-how to handle small, medium or large supply chains – for both inbound and outbound freight needs.