Intelligent Audit

Joseph 'Yosie' Lebovich
CEO & Co-Founder
Mission Statement
Intelligent Audit aspires to develop innovative analytic intelligence to drive optimization, cost reduction, and revenue recovery in our clients' global supply chain processes.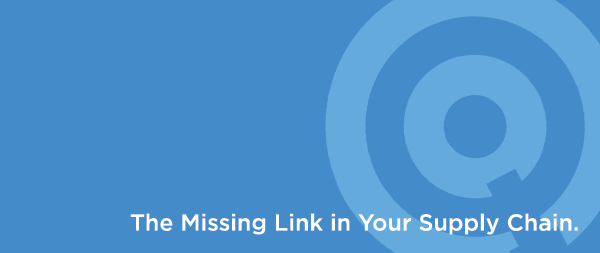 Intelligent Audit is the technology leader in freight audit and recovery, supply chain data analytics, business intelligence reporting, and contract optimization. Intelligent Audit's proprietary technology, paired with its team of strategic advisors, provides an unrivaled ability to uncover opportunities for cost reduction and supply chain process improvements.
With more than 2,500 clients representing more than $9 billion in transportation spend across all modes and industries, Intelligent Audit prides itself in providing customers with tools and insights to help them ship smarter. Our services include:
1. Freight Audit and Recovery
Intelligent Audit's best-in-class, proprietary technology solution automatically reviews every shipment for accurate billing – verifying all charges against carrier contracts and validating all exception charges. In the event of a discrepancy, Intelligent Audit automatically initiates the recovery process without personal intervention to provide hard-dollar savings in the case of service issues (e.g., late deliveries, lost or damaged, etc.) and contractual issues involving erroneous charges and billing problems.
2. Business Intelligence & Prescriptive Analytics
Better data makes for better decisions. Using Intelligent Audit's proprietary reporting engine, companies can effectively monitor all transportation activity, track key performance indicators, and benchmark performance across all modes, channels, providers, and charges. With access to advanced, best-in-class data analytics, your organization can use accurate and relevant data to improve processes, increase transparency, and achieve strategic objectives.
3. Carrier Contract Compliance and Optimization

Companies are often surprised to learn how much money is left on the table when negotiating a new carrier contract. Intelligent Audit leverages decades of industry experience and data in order to benchmark and provide a holistic view to help optimize your network and contracts to ensure you receive the best service based on your specific business needs at the lowest possible price. Our clients consistently achieve average savings of 12-18% of total shipping costs.
4. Finance and Accounting Tools
Intelligent Audit's automated audit and reporting tools help finance and accounting teams improve the accuracy of accruals, cost allocation, and GL coding (as granular as SKU-level) based on real-time, audited data. These tools allow for more accurate record keeping of transportation spend and provide insight into actual landed cost versus forecasts to improve financial planning and analysis.
5. Freight Payment
Intelligent Audit takes care of reducing the operational and administrative burden of freight payment management while providing your team with improved shipment visibility, management reporting, invoice auditing, and payment services for all carriers, modes, currencies, and regions. We streamline the freight payment process on your behalf, ensuring that carriers are paid on time, correctly, and in accordance with the net terms of the existing carrier contract.
6. Supply Chain Advisory Services
Intelligent Audit offers more than standard consulting services. Our trusted team of strategic advisors and account managers serve as your partners, leveraging their in-depth knowledge of freight, transportation, and logistics to help you discover opportunities for cost reduction, process improvement, and resource optimization so you can make better business decisions.

Intelligent Audit
IA Headquarters
365 West Passaic Street
Fourth Floor
Rochelle Park, NJ 07662
Phone: 201-880-1110
Fax: 201-809-2616