Mitsubishi Caterpillar Forklift America Inc. (MCFA)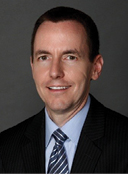 Ken Barina
President
Mission Statement
Mitsubishi Caterpillar Forklift America Inc. (MCFA) develops, manufactures and distributes the highest quality material handling solutions. We place customer focus on everything we do by striving to provide innovative material handling solutions to our customers.
100% Safety, 100% Quality, 100% On Time – these concepts are critically important to our customers, and are the focus of the work we do every day.
MCFA Quick Facts
Headquartered in Houston, TX
1200+ employees
Brands: Cat® lift trucks, Mitsubishi forklift trucks, Jungheinrich®
340+ dealer locations throughout North, Central and South America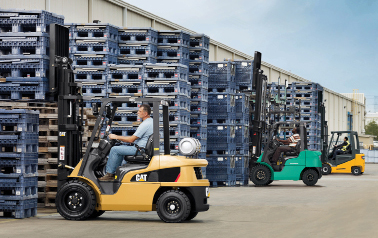 MCFA is a leading manufacturer of forklifts throughout North, Central and South America and the Caribbean. Based in Houston, Texas, MCFA features one of the most experienced dealer networks in the industry, offering a wide range of quality forklifts and warehouse products across three brands: Cat lift trucks, Mitsubishi forklift trucks and Jungheinrich warehouse products.
Global Manufacturer
By combining the expertise of three global leaders – Caterpillar Inc., Mitsubishi Nichiyu Forklift Co., Ltd. and Jungheinrich AG – MCFA brings years of manufacturing excellence and experience to the lift truck industry. We are committed to delivering the highest quality forklifts and business solutions and helping our customers succeed by providing reliable local support and extensive aftermarket services. This passion is what drives our business and fuels the products and services we offer.
Our Brands
Cat lift trucks has been one of the most trusted forklift brands in the world for nearly 50 years. With capacities ranging from 2,500 to 36,000 pounds, the product line includes fuel- efficient lift trucks and advanced electric forklifts with longer run times and a lower total cost of ownership.
Mitsubishi forklift trucks, ranging in capacity from 2,200 to 15,500 pounds, are known for delivering exceptional value. Designed for reliability, the products span from warehouse products to a wide range of internal combustion (IC) forklifts.
Jungheinrich offers a broad range of forklifts and very narrow aisle lift trucks with capacities ranging from 2,000 to 19,800 pounds. With more than 60 years of electric lift truck design expertise, Jungheinrich develops energy-efficient warehouse products – many of which operate up to two shifts on one charge in various applications.
Our Dealers
MCFA's dealer network has more than 340 forklift dealer locations across North, Central and South America.

MCFA
2121 W. Sam Houston Pkwy. N.
Houston, TX 77043 713-365-1000
www.mcfa.com