NFI

Sidney R. Brown
Chief Executive Officer
Mission
We free each of our customers to focus on their core business by managing commerce and "delivering the goods."
Our people make our solutions seamless through their uncompromising commitment to excellence and their can-do spirit.
Values
Integrity
People
Customer Service
Entrepreneurship
Performance
Social Responsibility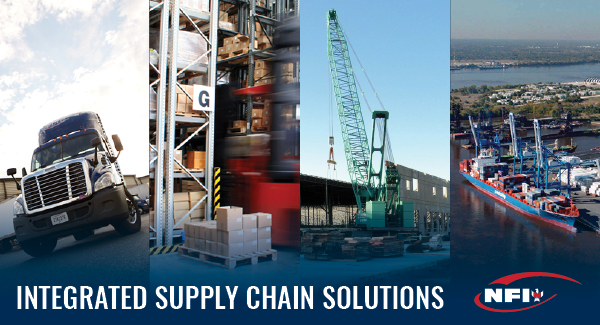 Industry-Leading Supply Chain Solutions
As one of North America's top supply chain solutions providers, NFI's award-winning services deliver the competitive advantage you need as a leader in your industry. Allow NFI to be the driving force as a partner in your business, engineering integrated solutions that leverage insights from experience that spans since 1932.
NFI provides the flexibility, agility, and quick decision-making needed to increase speed to market. Our uniquely engineered solutions are specifically designed for a variety of industries including retail, food & beverage, e-commerce, manufacturing, industrial, automotive, and healthcare.
Distribution
NFI operates more than 41.5 million square feet of warehousing across North America. Meeting the needs of your products, NFI provides specialized services such as cross-docking, automation, e-commerce, ambient, temperature-controlled storage, and food-grade facilities. During peak and seasonal surges, NFI can provide you with the flexibility to continually meet demand.
Transportation
NFI's unique combination of asset-based and non-asset based transportation solutions provide you with a variety of options that can be integrated for your needs and allow you to focus on your core business. With solutions that span dedicated transportation, brokerage, transportation management, intermodal, and drayage, NFI can engineer world-class solutions and continuously optimize specialized services that match your products' specific requirements.
Global Logistics
Connect your domestic operations with international trade by leveraging NFI's air/ocean freight forwarding, port drayage, transloading, deconsolidation, and customs examination capabilities. With a significant presence at nearly every major U.S. port, NFI provides you with the seamless transition of goods from import to port to final destination in North America.
Real Estate
As a 3PL, NFI gives a unique perspective on knowing what it takes to build and develop modern distribution centers. NFI specializes in providing state-of-the-art facilities that offer flexibility and expansion opportunities as your business grows. With the ability to rapidly procure space and utilize incentives, NFI can be your partner in construction, development, and leasing.