RateLinx

Shannon Vaillancourt
President
Corporate Mission:
Develop and implement customized and integrated logistics software tools while providing insightful consulting to help customers lower freight and overall supply chain costs.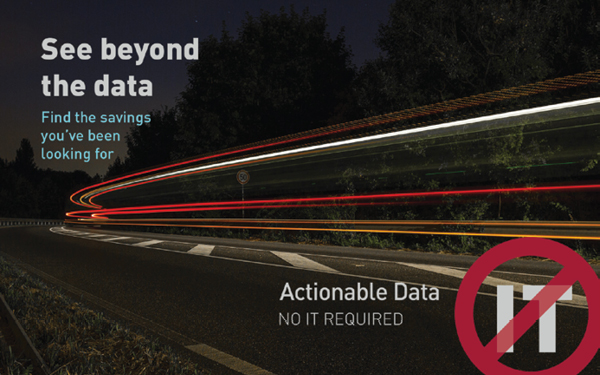 RateLinx is the only logistics software provider to create clean, actionable data with no IT required. We collaborate with you to find opportunities for you to take action and reduce your overall freight spend. With RateLinx, you can begin to manage logistics in 3D—Diagnose, Develop and Deploy.
Diagnose
First, we diagnose your current situation. Starting with clean, standardized data from Intelligent Invoice ManagementSM (IIM). IIM automates data cleaning and standardizing to obtain actionable data. IIM merges carrier invoice, track & trace, shipment and order data into one standardized data set in real time. Coupled with our Analytics Module, you'll get actionable data identifying where decisions need to be made and actions taken.
Develop
Once you have IIM's standardized data, our Predictive Modeling & Analytics engine helps you develop strategies to address the underlying problems and reduce costs. Even before you start implementing, you can be certain that these datadriven decisions will lead to big savings on your freight costs—strategies are tested in the modeling environment to ensure positive outcomes and reveal any unintended consequences before changes are made.
Deploy
You get access to all of these processes through our Dashboard Visibility Module showing data in real time. Customized with your goals and constraints, RateLinx converts the data into actionable intelligence, so you can quickly deploy your new strategy and get quicker savings.
Advanced Analytics
As you deploy your strategy, the ShipLinx analytics engine provides insights on each shipment to measure and monitor success and compliance. ShipLinx can be deployed as a full TMS, or specific modules can be deployed to augment your current environment. ShipLinx TMS can be customized and integrated to bridge the gaps within your current environment for greater efficiency and savings.
Ultimately, it's the analytics that make RateLinx stand apart from other logistics solutions. A single, powerful rating engine provides clean rates in IIM, real-time insight to IIM's standardized data, and fast and accurate rate sourcing with Predictive Modeling. Integrate these insights into your logistics management for smarter results. That's why we call it Integrated Shipping IntelligenceSM.