South Carolina Ports Authority

Jim Newsome
President & CEO
Mission Statement The South Carolina Ports Authority (SCPA) promotes, develops and facilitates waterborne commerce to meet the current and future needs of its customers, and for the economic benefit of the citizens and businesses of South Carolina. The SCPA fulfills this mission by delivering cost competitive facilities and services, collaborating with customers and stakeholders, and sustaining its financial self-sufficiency.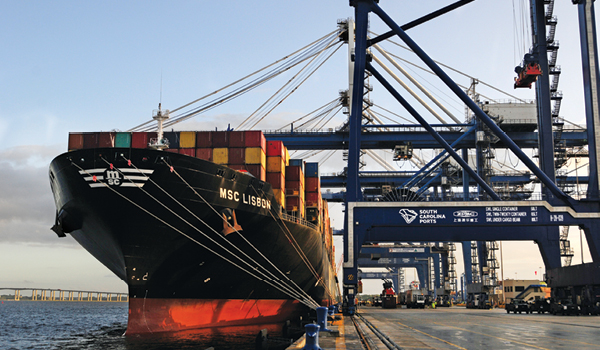 South Carolina's reliable, efficient port system stands ready to be your supply chain partner with the expertise and flexibility that makes doing business easy and the infrastructure to meet your cargo needs, no matter what you've got to move.
South Carolina Ports Authority (SCPA) offers BCO shippers customized solutions through its Supply Chain Authority service, bringing together representatives from operations and terminals, commercial and economic development, and information technology to provide solutions to logistics challenges each Port customer faces.
The Supply Chain Authority's expertise complements the productive operations, big ship handling capability and efficient market reach the Port is known for. The Port's current capital investment plan of $1.3 billion will yield a 52-foot deep harbor and the newest container terminal on the East Coast, both completed by 2020. Additional improvements underway, including upgrades to the Wando Welch Terminal, bigger cranes and modernized technology systems.
Charleston offers the deepest channels and harbor in the region today, handling 9 weekly ships of more than 8,500-TEU capacity drafting up to 48 feet. Short transit times to the Port's five marine terminals, each within two hours sailing time from the open ocean, preserve vessel schedule integrity and minimize the risk of canal penalties or missed berthing windows.
Daily intermodal rail service and the RapidRail dray system connect SCPA terminals with rail hubs across the region and beyond, and the Port has expanded its freight transportation network with two inland ports. Inland Port Greer, utilizes an overnight Norfolk Southern intermodal service to drive the efficiency of international container movements between the Port of Charleston, the South Carolina Upstate and neighboring states. Opening in the spring of 2018, Port Dillon will handle continued rail volume growth and expand access to markets throughout the Carolinas, Northeast and Midwest via CSX service.
Access to global transportation networks and support businesses such as distribution centers, transloading facilities, cold storage warehouses and other assets provide a robust environment for SCPA customers, and the Port offers exciting possibilities for shippers with an unmatched combination of import and export cargo flows handled with high productivity at low cost. Our facilities are well-equipped to handle any type of cargo and our Supply Chain Authority is ready to deliver customized business solutions for your shipping needs.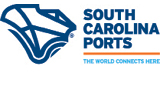 176 Concord Street
Charleston, SC 29401

Mailing Address:
PO Box 22287
Charleston, SC 29413

Telephone: 843-577-8101
Fax: 843-577-8710