UPS Capital

Mark Robinson
President
Financial, insurance and payment solutions for your supply chain.
Nobody understands transportation and logistics like UPS®. And while you've probably never thought of a UPS company for financing and insurance services, our global supply chain expertise uniquely positions us to help protect companies from risk, and leverage cash in their supply chains. Insurance companies and banks can't say that.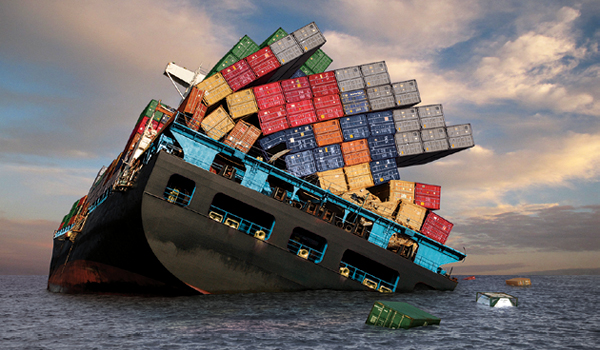 Be sure. Be insured.
Sometimes bad things happen to good cargo. When it comes to protecting your goods in transit, why rely on carrier liability, generic policies or self-insurance? Get actual supply chain insurance solutions, for real peace-of-mind.
Cargo Insurance
Flexible Parcel Insurance
Parcel Pro® Select (insured transportation for high-value goods)
UPS Capital Elite™ for Vintners
UPS Proactive Response® Secure
Improve cash flow.
Growing a business can put a huge strain on cash flow. We offer financing solutions to help conserve cash and leverage offshore-warehoused or in-transit inventory, to help you meet day-to-day business costs and expand to new markets.
Small Business Financing
UPS Capital Cargo Finance®
Global Asset-Based Lending
Reduce risk. Get paid faster.
We can help accelerate cash flow, reduce your exposure to credit and cyber risks and minimize customs roadblocks.
Trade Credit Protection Services
Cyber Liability Insurance
C.O.D. Payment Options
B2B Secure Payments
Continuous Customs Bonds
Securely accept payments.
Your customers want the flexibility to pay the way they want to pay. You want to boost sales and build loyalty. Our fast, secure, reliable payment solutions can help you do both.
UPS Capital® Merchant Services
Alternative Payment Options
Insurance coverage is underwritten by an authorized insurance company and issued through licensed insurance producers affiliated with UPS Capital Insurance Agency, Inc., and other affiliated insurance agencies. UPS Capital Insurance Agency, Inc. and its licensed affiliates are wholly owned subsidiaries of UPS Capital Corporation. The insurance company, UPS Capital Insurance Agency, Inc. and its licensed affiliates reserve the right to change or cancel the program at any time. The insurance program is governed by the terms, conditions, limitations and exclusions set forth in the applicable insurance policy. This does not in any way alter, supplement, or amend the terms, conditions, limitations or exclusions of the applicable insurance policy and is intended only as a brief summary of the program. No warranty, guarantee, or representation, either express or implied, is made as to the correctness or sufficiency of any information contained herein. Coverage is not available in all jurisdictions. Loans are made in California pursuant to a Department of Business Oversight Finance Lenders License. Loan products may not be available in all areas and may be modified based on requirements. Credit availability is subject to approval.
© 2018 United Parcel Service of America, Inc. UPS, UPS Capital, the UPS brandmark, and the color brown are trademarks of United Parcel Service of America, Inc. All rights reserved.