Yusen Logistics

Kunihiko Miyoshi
President & CEO
At Yusen Logistics, our mission is to contribute to global economic development and earn the trust of our customers, so we can help them maximize their corporate value. Through our longstanding customer relationships, we have a deep understanding of their business, which enables us to provide them with practical logistics services and solutions.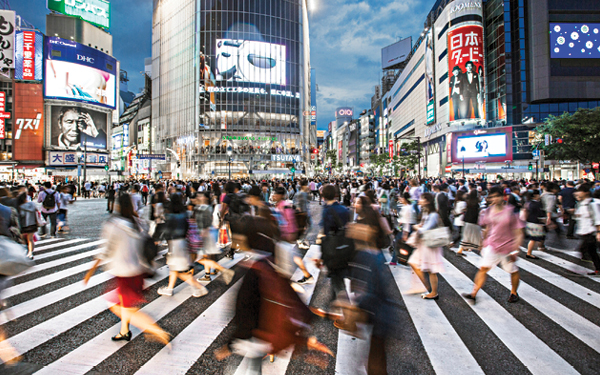 Yusen Logistics is an awardwinning global logistics provider with over 60 years of expertise in freight forwarding and transportation. With more than 20,000 employees and 500 offices worldwide, it provides services to customers across Asia, Europe, North and South America, and Oceania. It is a member of the NYK Group, one of the world's largest and most recognized global transportation companies.
Innovative Supply Chain Solutions
As your supply chain partner, Yusen Logistics develops, plans and delivers supply chain solutions addressing today's toughest market demands. Leveraging its global network and industry expertise, Yusen Logistics' supply chain professionals collaborate with customers to optimize cargo transportation processes that lead to measurable cost savings and efficiencies. Yusen Logistics provides a strategic transportation service mix to build advanced, customized solutions for its customers.
Service Scope
Yusen Logistics' ability to provide solutions across industries and companies, regardless of size and location, comes from its strong global scope. The industries served include automotive, aerospace, retail, healthcare, technology and food logistics. Internationally, Yusen Logistics provides ocean and air freight forwarding, project cargo, customs and origin consolidation services as part of an overall import management program, or as standalone services. Domestically, it provides multiple inland transportation options, including intermodal, full and less-than-truck load services, and specialized services. These are further supported by fulfillment, transload and reverse logistics solutions, managed under its global warehouse network.
Technological Infrastructure
Yusen Logistics provides visibility, tracking and planning across the supply chain, from origin-todestination. As a proprietary online solution, Yusen Logistics' systems are customizable and integrate seamlessly with each customer's current systems and processes. The flexibility afforded by this approach allows for quick implementation times and minimal business disruptions, while providing maximum business control.
Pledge for Sustainability
Yusen Logistics is passionate and committed to helping its customers reduce their impact on the environment. As part of a list of select companies, Yusen Logistics has the honor of being recognized by the following organizations for its green initiatives and sustainable business operations:
Dow Jones Sustainability Index
FTSE4Good Index
Morningstar Socially Responsible Investment Index
Inbound Logistics' Green Supply Chain Partner
Yusen Logistiscs takes great pride in providing new and innovative ways to support its customers in developing a more robust and environmentally conscious supply chain operation.