PITT OHIO

Charles L. Hammel III
Owner and President
CUSTOMER DRIVEN
We strive to understand the diverse and emerging needs of our customer base. Our customers value our flexibility in developing solutions that meet their specific needs. We provide reliable and dependable solutions that exceed our customers' expectations.
PEOPLE DRIVEN
We know that our most significant resource is our people, and we are dedicated to providing an environment that allows each employee the opportunity to perform to his or her greatest potential. We truly believe the success of our organization can be attributed to our employees' dedication, pride, and outstanding work ethic. The commitment and loyalty of our employees facilitates the success of our organization.
QUALITY DRIVEN
We recognize that quality is important to our customers. We develop repeatable operations, safety, security, claims prevention and vehicle maintenance processes that minimize variance and improve consistency. We measure our performance so that we can continuously improve the reliability and efficiency of all aspects of our service. We are committed to providing our customers with high-value, cost-efficient solutions. Our commitment to quality is integral to our company.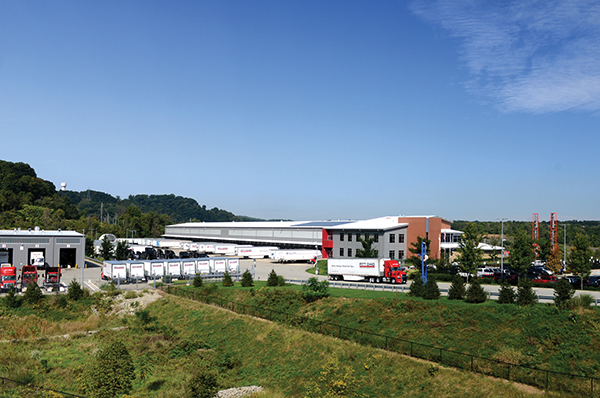 With the help of the talented people at PITT OHIO, our company has grown from a Less-Than-Truckload (LTL) leader to a transportation solutions provider equipped to handle all of your transportation needs. The core values we established in 1979 for our LTL service remains the same today as PITT OHIO continues to go beyond the road and exceeds expectations with our SUPPLY CHAIN, GROUND and TRUCKLOAD services.
Our organization exists to make our customers more competitive, our employees more valuable and our communities stronger. Our "just say yes" approach to conducting business is a result of our commitment to lead the industry with our customer-centric mindset and innovation.
We strive to take it to the next level by providing diverse transportation solutions that help optimize our customers' supply chain. This customer-centric mindset is evident in the services that we are able to provide our customers. PITT OHIO has the ability to not only move freight reliably throughout the Mid-Atlantic and Midwest region but throughout all of North America. We offer the most comprehensive strategic solution that is stress-free for our customers shipping to Canada. Our enhanced and simplified Fast Track service is now your global expedite solution to deliver all your urgent shipments. In addition, we have added over 1200 heated trailers boasting the largest heated fleet in the United States in order to deliver customers protect from freeze shipments with our Heat Track service.
We are driven by our customers, people and our commitment to quality in every part of our business. We are Customer Driven, People Driven and Quality Driven.
At PITT OHIO, you can be sure "We're Always There For You!"

PITT OHIO
Corporate Office:
15 27th Street
Pittsburgh, PA 15222
800-366-7488
pittohio.com