Cass Information Systems, Inc.
Cass Information Systems, Inc. is the leader in customized freight bill audit, rating, payment and business intelligence services.
Cass has the most industry experience in implementing complex processing systems that meet the unique internal requirements of large companies. Our system architecture allows us to provide customized solutions. We do not fit companies into a "standardized" system. Cass prides itself on providing system solutions that companies are unable to develop internally, or with other service providers.
In business since 1906 and processing freight invoices since 1956, Cass continues to offer stability, security, and expertise in the freight payment market.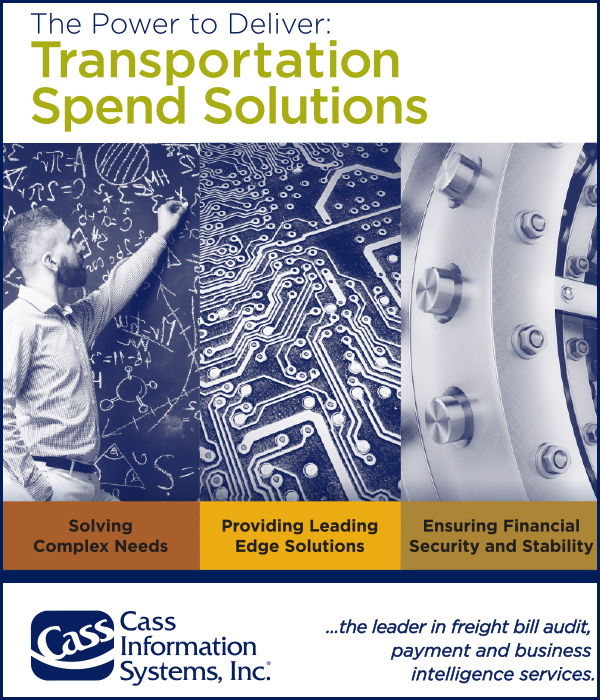 Cass is the leading provider of freight audit, payment and business intelligence services, leveraging over 60 years of experience in providing solutions to major corporations having complex transportation payment and information needs. By understanding our customer's critical transportation and accounting processes, we provide customized business intelligence solutions that help create a competitive advantage through reduced costs, increased efficiency, and better decision making capability.
Our goal is to not just duplicate existing systems but to provide enhancements to the freight processing system that will help to maximize a customer's supply chain efficiency. Cass' team of industry experts perform an in-depth analysis of your unique needs.
Solutions
Cass offers solutions in these key areas:
Freight bill processing and payment
Freight bill auditing
Freight accruals
Freight rating
General Ledger Accounting
System design and development
Electronic billing conversion
Package level audit and reporting
Vendor compliance reporting
Carrier compliance reporting
Billing procedures
Business Intelligence

Standard and Custom Reporting
Benchmarking
Web-based reporting and analysis

Carrier services

Freight bill inquiry
Exception analysis
Financial Security
Cass Information Systems Inc. is a Financial Holding Company. We are publicly held and traded on the NASDAQ Stock Market (CASS). We furnish our financial information and projections to the Securities and Exchange Commission and the NASDAQ on a regular basis.
We comply with the provisions of Sarbanes- Oxley and we make the SSAE 18 Auditing Standard Report available to our customers and prospective customers.
Experience and Service
We substantially invest in personnel and the required technology to ensure we provide superior customer support and service in our relationships. Our Customer Service Team includes an assigned Account Manager who manages the customer relationship with representatives from systems, operations and carrier relations. This level of customer support provides the highest echelon of quality services, and the most extensive customer oriented focus in our industry.
Global Visibility
Visibility to global transportation spend is essential for effective supply chain management. The single best source for gaining this visibility is a robust, best-practice, global freight audit and payment solution. Our global business intelligence platform provides an integrated, global view for transportation spend, usage, and trend information.
Contact Cass today to learn more about the freight audit, payment and business intelligence solutions that you can count on today and into the future.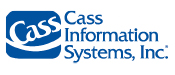 Cass Information Systems, Inc.
13001 Hollenberg Drive
Bridgeton, MO 63044
314-506-5500
Fax: 314-506-5840
www.cassinfo.com