CyberLogitec Americas

William Peterson
Managing Director
Mission Statement:
CyberLogitec America, Inc. is a division of CyberLogitec, headquartered in Seoul, South Korea. CyberLogitec is committed to providing global, end-to-end, advanced technology solutions and technical consultation to the supply chain and strives to be the number one provider of technologies that lead the way in supply chain automation, communication and collaboration.
CyberLogitec Americas is focused on delivering and supporting logistics technologies to regional freight forwarders, operational solutions to regional shipping lines, and EDI services and support to regional container terminal operators.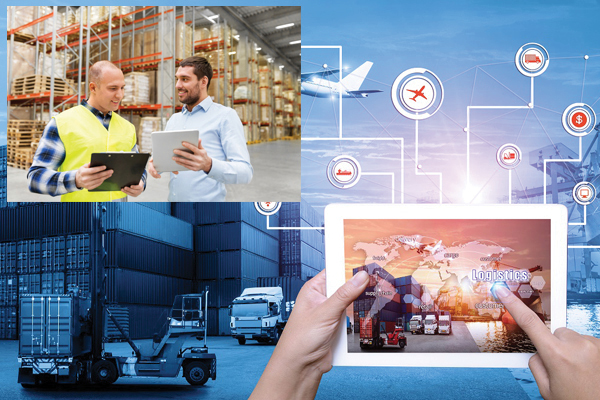 CyberLogitec empowers the global supply chain with advanced technologies that solve operational challenges and meet industry demands. For more than two decades, CyberLogitec has worked with the largest shipping lines, container terminals, and logistics providers to help them manage end-to-end operations and optimize business processes through modern, flexible, integrated platforms.
Servicing the end-to-end supply chain, from maritime shipping operations, port and terminal operating systems to logistics freight forwarding, CyberLogitec's solutions help industry partners adapt quickly to operational needs by providing actionable visibility. CyberLogitec's advanced algorithms digitize and automate data exchanges to improve customers' overall performance, efficiency, competitiveness, productivity, and service.
The CyberLogitec Americas Support and Services team offers business consulting during the evaluation and implementation processes, utilizing extensive industry expertise. Then they will continue to support the operation long after implementation is completed.
CyberLogitec continues to invest in developing innovative supply chain technology solutions that will improve collaboration, communication, and visibility across the supply chain.
OPUS Logistics by CyberLogitec
OPUS Logistics by CyberLogitec is an integrated logistics platform that manages all freight forwarding processes including sales, accounting, and warehouse inventory. Offering flexibility in operational management, visibility for customers, complete management reporting with integrated accounting functionality are OPUS Logistics core competencies. Importing, exporting, bills of lading, sales, and related accounting and reporting procedures can be automated and centralized.
The latest version of OPUS Logistics is an enterprise, cloud-based software-as-a-service (SaaS) platform that is easy to access and reduces IT infrastructure costs. Always stay up to date on the latest version and enable your team to access the data and reporting, anytime, anywhere. Maintain data integrity with a single source of truth.
Improving Visibility, Communication, and Collaboration across the logistics supply chain is a central part of the OPUS Logistics system. The SmartLink service platform works with OPUS Logistics to expedite customs clearance and improve collaboration with shipping lines, shippers, and overseas partners, while reducing paperwork and repetitive documentation. Finally, our Visibility Portal enables shippers to have real-time visibility into the location of their cargo.
To learn more and schedule a demo, visit www.cyberlogitec-americas.com.