Dynamic Logistix

Jeff Auslander
Chief Executive Officer, Managing Partner
Mission Statement
At Dynamic Logistix we believe that the transportation industry, specifically shippers and carriers, should have access to a 21st Century logistics management solution to help them lower costs, save money and reduce wasted time.
X.TMS Program Portfolio
24/7 Visibility
Carrier Management
ERP Integration
Freight Audit & Pay
Custom Real-Time Dashboards
Business Intelligence Reporting
Dedicated Account Management
Load Optimization
Claims Management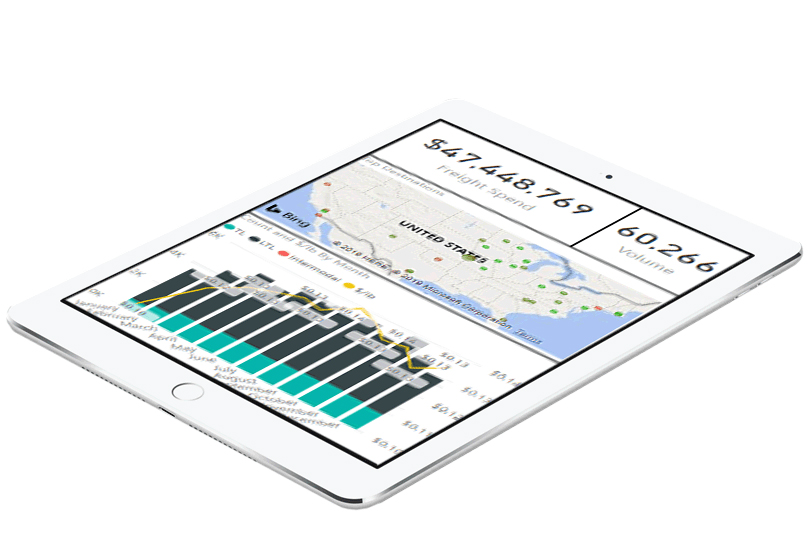 Save money, save time…
Dynamic Logistix specializes in deployment of our Transportation Management System (X.TMS) to create increased visibility, automation, integration, reliability and cost savings to shippers across the continent. We bring turnkey transportation to our clients — we sometimes call it the 'easy button' that saves time and money for the shipper.
Our expertise and best-in-class technology bring definition and opportunity to our carriers so they can become part of our partner solution for our shippers.
With experience of over 50 TMS deployments, we don't just know how to create an exceptional experience for our clients — we know how to create that experience quickly and ensure its staying power. Implementation, automation and training of X.TMS with Dynamic Logistix takes on average 8 to 10 weeks in an industry that usually takes 8 to 12 months.
On the carrier capacity side, we have 8,500 contracted carriers and have access to over 12,000 more. We commit time to get to know our carrier base and work to bring consistent 'core' carriers to each client we serve. Our technology, our culture and our carriers allow us to provide premium solutions for Full Truckload, LTL, Flatbed, Refrigerated and Hazmat loads.
What makes us Dynamic? We believe we have the best and most Dynamic People who use expertise to serve our clients and partners. We never stop developing superior service and technology solutions. Call it an X-Factor, call it Dynamic, call it what you want, just know that you will experience something with Dynamic Logistix that substantially rises above conventional standards of shipping.
Bring your transportation management into the 21st century with Dynamic Logistix.
#82 Fastest Growing Company in America –
Inc. Magazine
2019 Best Place to Work in Kansas City –
Kansas City Business Journal 2019