Echo Global Logistics

Doug Waggoner
Chairman & CEO
Transportation Simplified
Services Offered:
Managed Transportation
Truckload
Partial Truckload
LTL
Intermodal
Expedited
Small Parcel
International Air & Ocean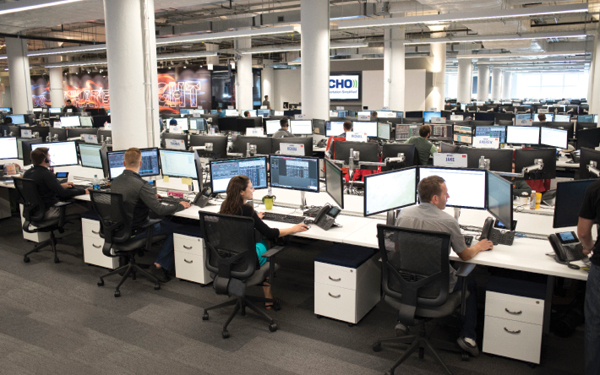 Echo Global Logistics (NASDAQ: ECHO) is a leading provider of technology-enabled transportation and supply chain management services. From coast to coast, dock to dock, and across all major modes, we connect businesses that need to ship their products with carriers who transport goods quickly, securely, and cost effectively. Echo simplifies the logistics process so our clients can focus on what they do best.
Relationships
Echo has built solid partnerships with over 50,000 carriers, creating a robust network that matches the needs of our shippers with the needs of our carriers. Our capacity and geographic coverage allow us to move 16,000 shipments every single day for our 35,000 clients.
Technology
The core of the Echo offering is proprietary technology. Quickly adaptable and highly scalable, our best-in-class technology supports the experienced Echo team in simplifying our clients' transportation and utilizing our carriers' capacity. Through technology, we ensure better data collection and transmission, seamless communication, comprehensive reporting, and real-time visibility. EchoShip, Echo's self-service shipping platform, consolidates and simplifies shipping by enabling customers to build loads, store frequently used shipment information, and track shipments in real time. Shippers can also search, view, and pay all invoices using EchoShip. EchoDrive, Echo's web portal and mobile app for carriers, was built to give carriers the ability to book, manage, and get paid on freight hauled for Echo. EchoDrive also provides carriers real-time access to search, view, and bid on available Echo freight.
Service
Above all, Echo values exceptional service in every client interaction. Our commitment to excellence and innovation, delivered by the industry's most talented transportation professionals, means we recognize that one solution does not fit all. Echo evaluates each client's transportation needs, discovers efficiencies, and delivers simplified transportation management—all with a relentless focus on execution.

Echo Global Logistics
600 West Chicago Avenue
Suite 725
Chicago, IL 60654
888-354-7993
Fax: 888-796-4445
www.echo.com