GLT Logistics

Federico Restrepo
CEO
Enhance the Power of Your Supply Chain
Our coverage network expands throughout the United States, Canada, and Mexico.
OUR SERVICES
Less than Truckload (LTL)
Full Truckload (FTL)
Heavy Hauling
Container Drayage
Expedited & Guaranteed
Intermodal
Cargo Insurance
Warehousing and Distribution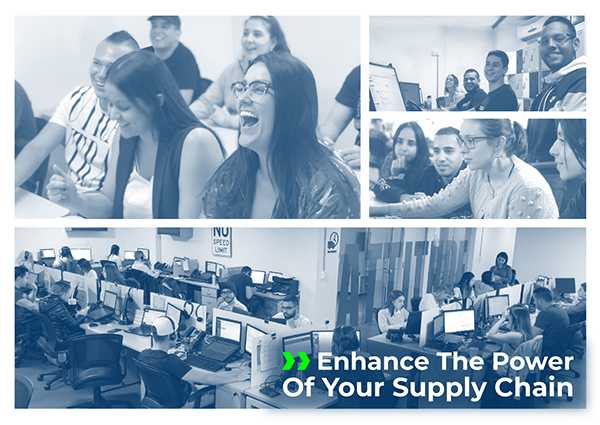 GLT Logistics is a complete logistics and transportation provider focused on offering customized solutions to its customers; optimizing their time and costs, enhancing carrier performance, and addressing unexpected logistics situations by delivering services with control, visibility, and flexibility.
We work hard to stand out in the market and to build long-term relationships with our customers, creating custom-made strategies according to their needs, and offering a wide array of logistics services. With the strategic combination of experienced industry professionals focused on providing real and friendly customer service and high-technology tools, GLT delivers outstanding solutions that make a distinction in the logistics industry.
The heart of our company's value proposition focuses on being able to supply a successful service and to simplify our customer's job. To make these goals possible, we train our team members at GLT University, where they learn how to think outside the box and to manage each shipping situation creatively. We offer specialized teams focused on verifying each step of the shipping process so that they achieve the best results and a positive impact on our customers.
MODERN TECHNOLOGY
With an integrated and enhanced infrastructure, we offer an easy-to-use online platform for our customers to quote in seconds, dispatch and track loads, and have access to their reports, all in a consolidated environment. With these high-technology tools, we also offer the alternative of tailored, scalable, and customizable connectivity, including the ability to connect to other platforms through APIs. This contributes to customer efficiency and makes it even easier to access our logistics solutions with one click.
We're also working to enhance and provide even better customer service and process response time through artificial intelligence in order to boost our efficiency without losing the personal touch that characterizes our company.
MORE HUMAN AND FRIENDLY SERVICE
At GLT, you'll never talk to a robot. Instead, a live and friendly expert will be standing by to answer all of your questions. We've created specialized teams to support you all along the way. With GLT, you'll experience peace of mind.
GLT UNIVERSITY
Understanding how the industry works gives us the ability to provide tailored solutions to our customers.
We do our best to provide our customers with reliable, friendly, and knowledgeable customer service. To make this happen, we train our team members at a University we've created called GLT University focused on teaching our staff how to offer excellent customer service, how to resolve difficult situations with creativity by thinking outside the box, and to innovatively manage each logistics situation. This training program will give our team members the information and the competencies they need to successfully engage with our GLT customers.
Learn more about our company here: www.shipwithglt.com