The Port of New York and New Jersey

Sam Ruda
Port Director, Port Department, Port Authority of NY & NJ
The Port of New York and New Jersey is the gateway to one of the world's most concentrated and affluent consumer markets. A system of terminals, rail, and roadways brings competitively priced goods to consumers' doorsteps and U.S.-produced exports to the world's buyers. We are the largest port on the U.S. East Coast, third largest in the United States and ranked in the 'Top 25 Ports' by the World Shipping Council (WSC).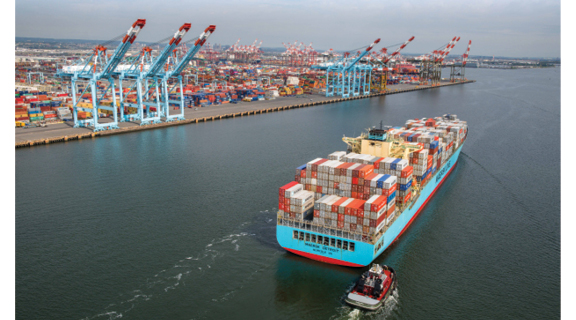 The Port of New York and New Jersey is a pivotal gateway for international commerce. Six container terminals serve the world's largest vessels, offering access to 27 million consumers in the New York-New Jersey metropolitan area and 98 million more in markets within 250 miles of the port. Additional business lines include auto, cruise passenger, bulk and break bulk, marine highway and over 1 billion square footage of industrial warehousing. One-third of the country's GDP is also located within 250 miles of the Port of New York and New Jersey.
Our goal is to move cargo quickly, cost efficiently, and in a way that's environmentally friendly. Our terminal operators have made several improvements, investing in Ultra Large Container Vessel (ULCV) gantry cranes, increasing reefer capacity, adding terminal handling equipment, modernizing gate systems, upgrading terminal software, building new gate systems, deepening berths, and upgrading berth infrastructure.
One of the port's most significant improvements, the raising of the roadbed of the Bayonne Bridge in 2017, allowed the world's largest ships to enter the port, spurring an unprecedented surge in cargo handling. In 2018, the Port of New York and New Jersey handled more than 7 million TEUs for the first time in its history, representing a year-over-year increase in cargo of nearly 7 percent. In 2018, the port handled one-third of all containers on the East Coast and moved cargo valued at more than $200 billion.
With more than 75 percent of the vessels arriving in the Port of New York and New Jersey as their first call, our efficient rail cargo system can deliver cargo to an inland destination before the vessel reaches the next U.S. port.
In 2019, the completion of a $600-million investment expanded rail capacity at our container terminals to more efficiently move cargo bound for the country's interior. For shippers, ExpressRail offers opportunities to access an additional 98 million consumers in the Midwest, New England and Eastern Canada using two Class 1 railroads. The total capacity at the four rail terminals increased the port's capacity to 1.5 million container lifts annually, higher than any other East Coast port.
Growth at the Port of New York and New Jersey also helps grow an economy. With opportunities ranging from trucking to technology development, the maritime sector is a driving force in an economy that provides 400,000 regional jobs, $25.7 billion in personal income, more than $64.8 billion in business income, and nearly $8.5 billion in federal, state, and local tax revenues.
Safeguarding the region's air, land, and water is part of the Port of New York and New Jersey's commitment to be a global leader in addressing climate change. ExpressRail's five-year strategic goal aims to remove 1.5 million truckloads of cargo off roads, helping to reduce greenhouse gas emissions.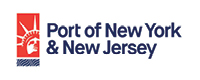 The Port of New York and New Jersey
4 World Trade Center
150 Greenwich Street, 17th Floor
New York, NY 10007
888-PORTNYNJ
www.portnynj.com
Twitter & Instagram: @portnynj