Romark Logistics

Marc Lebovitz
President
Mission:
To deliver customized logistics solutions built on an unwavering commitment to providing outstanding service for our customers.
As a family-owned company with integrity, we've built long-term relationships by adhering to our core values:
Safety
Family
Quality
Security
Performance
Sustainability
Continuous Improvement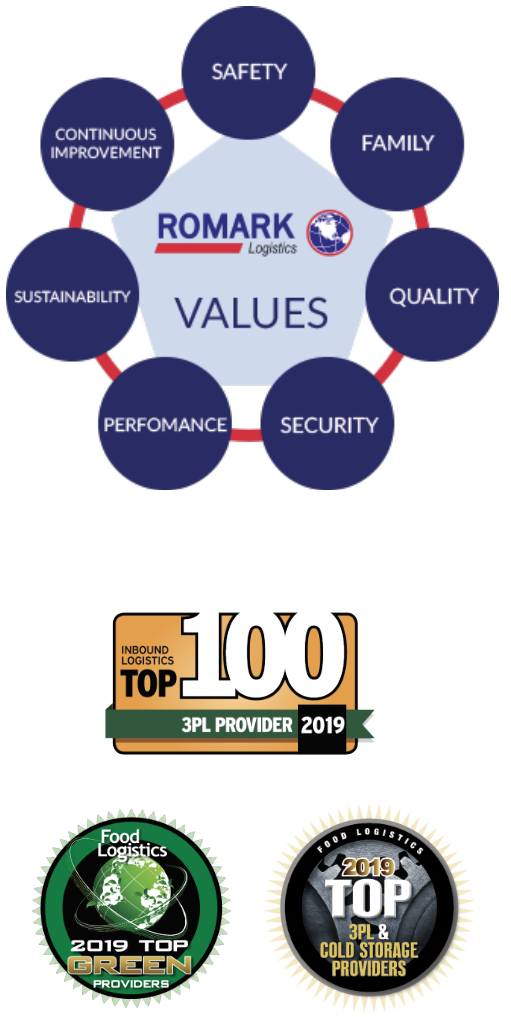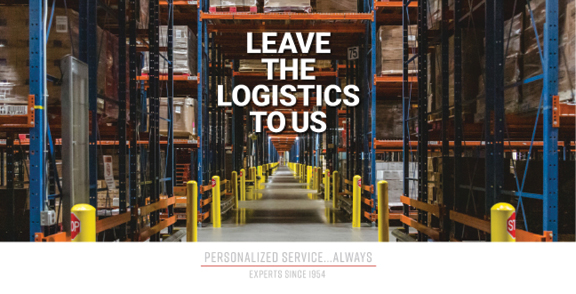 Founded in 1954, Romark Logistics is a leading third-party logistics and cold-chain provider in North America. We service major food, beverage, pharmaceutical, and retail customers worldwide.
As a customized solutions provider, we handle logistics for a wide range of products, from the ingredients stage to finished goods. Romark has masterfully blended its acquisitions of leading packaging, transportation and warehousing companies in the United States into strong, value-added business units that help provide our customers with personalized, dependable solutions, which include:
Distribution and Fulfillment Solutions
Romark offers contract and public food-grade warehousing solutions and specializes in temperature-controlled requirements. Our extensive history and knowledge allow us to offer a full suite of services including short and long-term storage, cross-dock operations, e-commerce fulfillment, packaging, assembly and JIT delivery, plant support, reverse logistics, and supply chain consulting.
Transportation Management
Whether our customers need dry or temperature-controlled applications, we can provide customized transportation solutions, including dedicated fleet management, freight management, transportation brokerage, over the road transportation, pool distribution, white glove service, and shuttle service. Our offerings include both asset and non-asset-based solutions.
Packaging/Creating Value-Added Solutions for Our Customers
Romark has a proven record in custom packaging services to receive, package, store, and distribute products and displays to retail stores. Whether you require customized kit assemblies or primary and secondary packaging, Romark provides solutions that deliver superior results.
Real Estate Development and Facility Design
With more than 65 years' experience as an owner and developer of industrial real estate, we understand what it takes to run a modern distribution facility. Applying this operational expertise, we specialize in providing state-of-the-art facilities that maximize flexibility and future expansion opportunities.