South Carolina Ports Authority

Jim Newsome
President & CEO
Mission Statement
South Carolina Ports Authority (SCPA) promotes, develops and facilitates waterborne commerce to meet the current and future needs of its customers, and for the economic benefit of the citizens and businesses of South Carolina. SCPA fulfills this mission by delivering cost competitive facilities and services, collaborating with customers and stakeholders, and sustaining its financial self-sufficiency. Port operations create 1 in 10 S.C. jobs and generate nearly $63.4 billion in economic activity annually.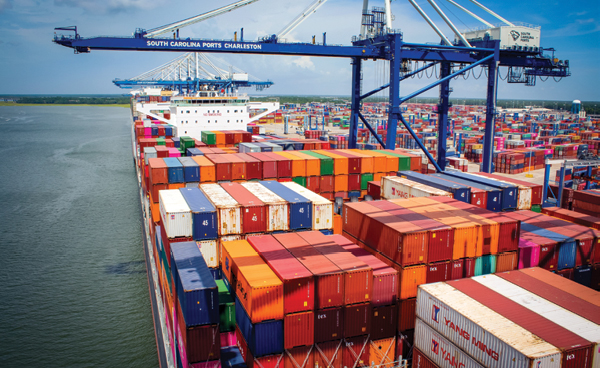 South Carolina Ports Authority's reliable port system stands ready to be your supply chain partner with a refreshing approach — run terminals efficiently, move freight quickly and communicate directly with customers to meet their needs.
S.C. Ports offers shippers the expertise and flexibility needed to create customized solutions. Shippers benefit from S.C. Ports' Supply Chain Authority service — which brings together experts in operations and terminals, information technology, commercial real estate and economic development — to solve any logistics challenges.
This expertise is coupled by the Port of Charleston's skilled workforce, efficient operations and big-ship capabilities. SCPA is investing $1.6 billion from fiscal years 2016 to 2021 to increase capacity and enhance infrastructure.
The densification and modernization of Wando Welch Terminal increases that terminal's capacity to 2.4 million TEUs; it will also have 15 ship-to-shore cranes with 155 feet of lift height by 2021.
In early 2021, S.C. Ports will achieve a major milestone with the opening of a new container terminal in North Charleston. The first phase of the Hugh K. Leatherman Sr. Terminal will have a 1,400-foot-wharf and five ship-to-shore cranes with 169 feet of lift height. The terminal will double port capacity at full build-out.
The opening of the Leatherman terminal will coincide with Charleston Harbor achieving a 52-foot depth in 2021, granting mega container ships access to terminals any time, regardless of the tides.
These major infrastructure investments will enable S.C. Ports to handle four 14,000-TEU ships at one time, ensuring the seamless movement of cargo in the era of big ships and growing e-commerce demands.
Port of Charleston customers benefit greatly from access to consumers in the Southeast, which is the fastest-growing population in the U.S.
S.C. Ports' two inland ports in Greer and Dillon, S.C., expand access to consumer markets and efficiently move cargo to and from the Port of Charleston via overnight rail, which drives efficiencies and cost savings for shippers.
With great experience handling cargo for South Carolina's booming advanced manufacturing sector, S.C. Ports is now focused on growing retail cargo volumes, expanding rail networks and developing port-dependent real estate.
Companies in need of well-run ports and distribution centers are turning to South Carolina to ensure the seamless delivery of goods to desired markets. The availability of Class A industrial space, combined with crucial access to both Southeast consumers and the Port of Charleston, makes South Carolina an ideal site for distribution centers.
S.C. Ports is ready to deliver customized business solutions for your shipping and distribution needs. Learn more at scspa.com/supplychainauthority/ and rightspacesc.com.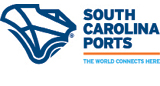 South Carolina Ports Authority
200 Ports Authority Drive
Mount Pleasant, SC 29464
843-577-8786
www.scspa.com