Suddath

Brad Liddie
SVP of Global Logistics Operations, The Suddath Companies
Global Logistics Supply Chain Provider
Whether you are shipping product around the world or need final-mile delivery, Suddath® is trusted by 100s of brands nationwide because of our streamlined processes and care for all products from dry non-perishable foods to sensitive medical equipment. Suddath works as a collaborative partner, helping to simplify supply chains by improving efficiency, scaling with our client's needs and providing personalized and innovative solutions to solve unique challenges. Working as an extension of your team, we leverage our 100 years of experience, breadth of services and extensive resources to quickly respond to changes while maintaining the stability and reliability of your supply chain.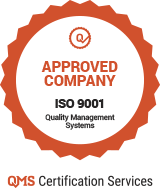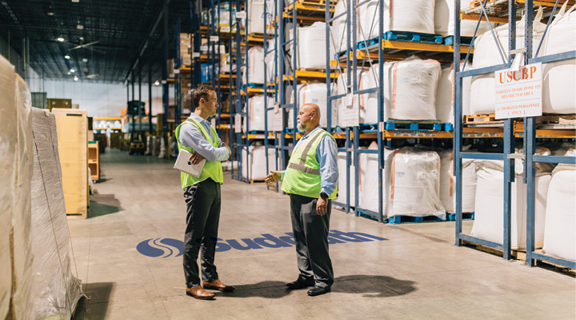 Why Suddath
Ranging from small startups to large multi-national corporations, our customers know they can depend on us to be there when and where they need us. Suddath aligns with your business by acting as an extension of your organization, tailoring solutions to meet your business objectives. As a strategic partner, we help customers enhance visibility, drive synergies, and provide scalable solutions to your challenges, often anticipating needs before they arise. With over 800 days lost time injury (LTI) free and our recent ISO 9001:2015 certification, our global logistics clients entrust their brand and merchandise into our care based on our mutual dedication to continuous improvement.
Scalable End-to-End Service Solutions
As a full-service logistics company, we address needs quickly and efficiently through our breadth of services, which include:
Temperature-controlled, medical-compliant and food-grade warehousing
Labeling, kitting and other value-added services
Cross docking, consolidation, distribution and B2C fulfillment
Air and ocean freight forwarding with customs clearance as NVOCC
Access to foreign trade zone activated, bonded space
Less Than Truckload (LTL) and truckload transportation management
Our end-to-end service solutions make it easy for you to assess your requirements, while adjusting according to your current project needs.
Innovative Technology for Greater Transparency
Always know where your products are and when they will arrive with Suddath's advanced warehouse management systems (WMS). Our technology enables you to manage inventory 24/7 from any device, with visibility and direct access through a user-friendly customer portal.
Specialized Care in Your Industry
Our experienced team blends a consultative approach with the value-added services, delivery solutions, technology, facilities and a comprehensive global network required to handle all your logistics needs. With over 100 years in operation, we have developed specialized skills and expertise in a wide range of industries, including but not limited to:
Medical/pharmacy
Food/beverage
E-commerce
Retail
Global Reach, Local Touch
With Suddath as your global logistics provider, you can always expect reliable service, consistent quality and a commitment to safety around the globe. We have 20 owned national locations as well as vetted partners around the world serving more than 150 countries.