Trinity Logistics

Sarah Ruffcorn
President
Mission Statement
Trinity Logistics delivers creative logistics solutions through a dynamic mix of human ingenuity and innovative technology, enriching the lives of those we serve.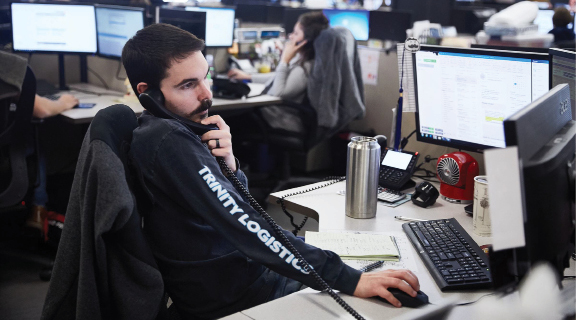 Trinity Logistics, a Burris Logistics Company, is a top 3PL providing a people-centric approach to freight solutions. Trinity's commitment to being different on purpose, whether it be through innovative supply chain solutions or outstanding customer service is what makes us stand out. Trinity has specialized in truckload, less-than-truckload, warehousing, managed transportation, intermodal, expedited, and international freight management solutions for over 40 years.
Trinity services food manufacturing, flatbed, chemical and other industries through offices in Delaware, Missouri, Minnesota, Florida, Texas, Maryland, Georgia, Iowa, and 100 Authorized Agent Offices.
Trinity's in-house team of developers help them provide best-in-class service through technology tools, including a customer portal, capacity tools, a proprietary TMS, and digital freight matching. For more information about Trinity's freight services and how we can help your business, visit trinitylogistics.com.