Digital Issues & Editions

All Inbound Logistics' digital content is in PDF format (requires Adobe Reader). You can read the digital edition on your computer, print articles, or take the issue with you on your iPad or other tablet.
To receive e-mail notifications when new digital issues are available for download, start a free subscription to Inbound Logistics now.
Digital Issue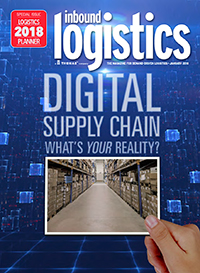 January 2018
January 2018 | 436 pgs. | 74 MB
Many companies think they are already doing business in zeroes and ones, but a quick reality check reveals some gaps. This edition gets real about the game-changing benefits of a digital supply chain–improved integration, better visibility, one single view of accurate information–and gets you going on key steps to gaining a holistic view and putting a real-time demand-driven supply chain in place. From digital transformation takeaways to e-commerce strategies and supply chain finance insights, this edition will transform the way you think about your supply chain.
Special Reports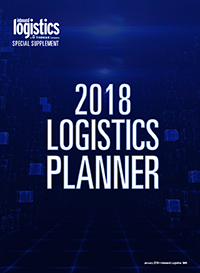 2018 Logistics Planner
January 2018 | 132 pgs. | 34.2 MB
Find the right solutions, carriers, and partners to drive efficiency in your supply chain operations and enable your enterprise to navigate the digital landscape. The 2018 Logistics Planner, 26 years strong, is updated with profiles of leaders in supply chain, transportation, technology, logistics, and more who stand ready to help you face upcoming challenges and optimize your enterprise.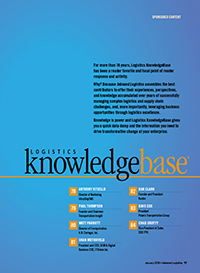 KnowledgeBase
January 2018 | 8 pgs. | 0.38 MB
Industry experts provide the information you need to drive transformative change.