Inbound Logistics Author Bios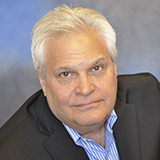 KEITH BIONDO
Keith Biondo has been the publisher of Inbound Logistics since 1990. He coined the term "supply chain impatience" and started saying "3PL" long before logistics providers did.
www.linkedin.com/in/inbound/
212-629-1560
5 Penn Plaza, New York, NY 10001
---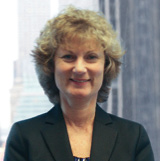 FELECIA STRATTON
Felecia Stratton has been the editorial tour de force behind Inbound Logistics since 1984. She suffers no superfluous words and champions reader clarity.
[email protected]
212-629-1552
5 Penn Plaza, New York, NY 10001
---
SANDRA BECKWITH
Sandra Beckwith is a freelance writer specializing in business topics that include supply chain and logistics. Her work has appeared in a wide range of publications that include LegalZoom.com, CFO Magazine, Planning Magazine, and university alumni publications, among others. She has a BS in journalism and public relations from Utica College of Syracuse University.
---
MERRILL DOUGLAS
Merrill Douglas has been writing about transportation, logistics, and information technology for more than 30 years. She is based in upstate New York.
[email protected]
607-748-6693
www.linkedin.com/in/merrill-douglas
---
TOM GRESHAM
Tom Gresham is a freelance writer and B2B journalist specializing in supply chain and logistics. He has a B.A. in English from the University of Virginia and M.F.A. in creative writing from Virginia Commonwealth University.
---
KAREN M. KROLL
Karen Kroll is an experienced freelance writer and editor, with a focus on corporate finance and business. In addition to Inbound Logistics, her articles have appeared in Bankrate.com, CFO, CreditCards.com, Global Finance, and other publications. She has an M.B.A. from the University of Washington, and a B.S. in business administration from Valparaiso University.
[email protected]
www.karenkroll.com
952-470-8436
Twitter: @karenkroll
---
PAUL MYERSON
Paul Myerson's 30+ years of experience in supply chain management, logistics strategies, and operations management have resulted in bottom-line improvements for companies such as General Electric, Unilever, and Church & Dwight (Arm & Hammer). He created and marketed a supply chain planning software tool for Windows to a variety of companies worldwide from 1998-2013. He has been a supply chain management professor for many years and has nearly a decade of business writing experience, including the Lean Supply Chain column for IL, a blog for Industry Week, and a Lean Supply Chain training guide and simulation game. He has published six books on supply chain and logistics management.
[email protected]
Twitter: @Paul_A_Myerson
---
RICHARD OSBORNE
Veteran business journalist Richard Osborne has been honored with dozens of journalism awards, including column writing and enterprise reporting distinctions. A former editor in Ohio and Massachusetts, he was inducted into the Cleveland Journalism Hall of Fame in 2007.
[email protected]
216-272-8569
---
GARY WOLLENHAUPT
Gary Wollenhaupt is an experienced transportation and logistics writer, covering the intersection of technology and supply chain management. His background includes stints at a Class I freight railroad and an ocean shipping company as well as newspaper and corporate marketing experience.
[email protected]
317-403-1091
Twitter: @gary_writes