Digital Issues & Editions

All Inbound Logistics' digital content is in PDF format (requires Adobe Reader). You can read the digital edition on your computer, print articles, or take the issue with you on your iPad or other tablet.
To receive e-mail notifications when new digital issues are available for download, start a free subscription to Inbound Logistics now.
Digital Issue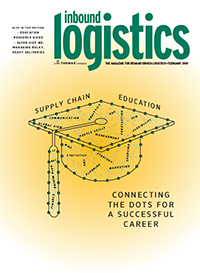 February 2019
February 2019 | 68 pgs. | 16.3 MB
What does an ideal supply chain education look like? This edition outlines the curriculum that ensures the right skillset, whether you are just starting your career or looking to hire new talent. Learn the crucial supply chain skills that will give you and your team the edge, and consult our handy Logistics and Supply Chain Education Guide to find the education offerings – from undergraduate degrees to on-the-job options –that ensure supply chain success.
Special Report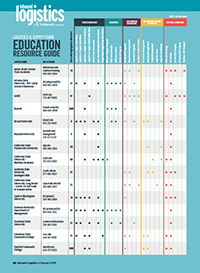 Logistics and Supply Chain Education Resource Guide
February 2019 | 6 pgs. | 0.27 MB
Looking to boost your skillset? Use this guide to find schools and associations with logistics, supply chain, and transportation education offerings.