Digital Issues & Editions

All Inbound Logistics' digital content is in PDF format (requires Adobe Reader). You can read the digital edition on your computer, print articles, or take the issue with you on your iPad or other tablet.
To receive e-mail notifications when new digital issues are available for download, start a free subscription to Inbound Logistics now.
Digital Issue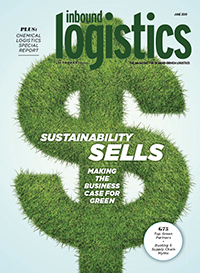 June 2019
June 2019 | 124 pgs. | 21.2 MB
Is it possible to manage a supply chain that both enhances your company's economic growth and meets its sustainability goals? This edition highlights several companies that have mastered balancing profitability and sustainability, as well as 75 supply chain partners that walk the walk when helping shippers meet sustainability goals. You'll also find an in-depth look at how to turn logistics challenges into opportunities, some innovative approaches to reusable packaging, and how managing the complexities of the baby products supply chain is no child's play.
Special Reports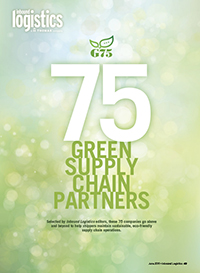 G75: Inbound Logistics' 2019 Green Supply Chain Partners
June 2019 | 17 pgs. | 1.5 MB
Inbound Logistics' annual G75 features a carefully curated list of 75 logistics companies that go above and beyond to maintain sustainable, eco-friendly supply chains and operations.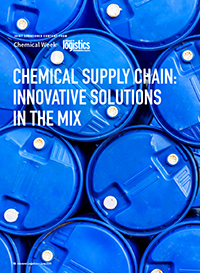 Chemical Supply Chain: Innovative Solutions in the Mix
June 2019 | 18 pgs. | 2.8 MB
Special joint supplement with ChemWeek: From specialized requirements to capacity considerations, formidable challenges face chemical shippers. In reaction, logistics providers are rolling out solutions of substance.