Digital Issues & Editions

All Inbound Logistics' digital content is in PDF format (requires Adobe Reader). You can read the digital edition on your computer, print articles, or take the issue with you on your iPad or other tablet.
To receive e-mail notifications when new digital issues are available for download, start a free subscription to Inbound Logistics now.
Digital Issue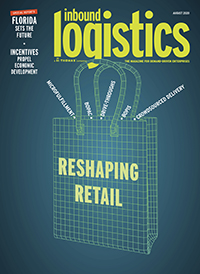 Reshaping Retail
August 2020 | 93 pgs. | 27.6 MB
COVID-19 accelerated retail trends and forced retailers to retool fulfillment strategies. From BOPIS to BOPAC, this edition explores the techniques that have kept products moving off shelves and reveals whether these strategies stay in the retail lineup or get thrown to the curb in the coming years. Including a look at the shakeup at subscription services and the transportation metrics that matter, this edition highlights the moves that keep supply chains on track during tumultuous times. Also: Florida Sets the Future.
Special Reports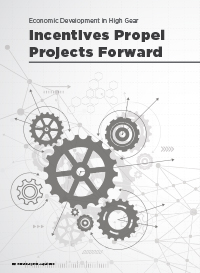 Incentives Propel Economic Development Projects
August 2020 | 6 pgs. | 1 MB
When choosing new sites, companies need to carefully inspect various moving parts. One instrumental factor in securing site decisions and propelling investments is the incentive package, which can kick economic development into high gear.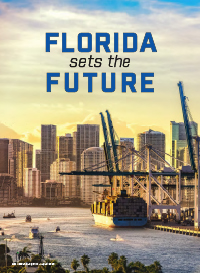 Florida Sets the Future
August 2020 | 12 pgs. | 2.7 MB
A geographic launching strip into the rest of the country and the world, Florida's panhandle shines with world-class business amenities and infrastructure. See why the state anticipates an even brighter future as a logistics leader.