Show/Hide Search
CTSI-Global
Your Link to Supply Chain Solutions

J. Kenneth Hazen
President and CEO
CTSI-Global provides global supply chain management services through experience, knowledge, and technology.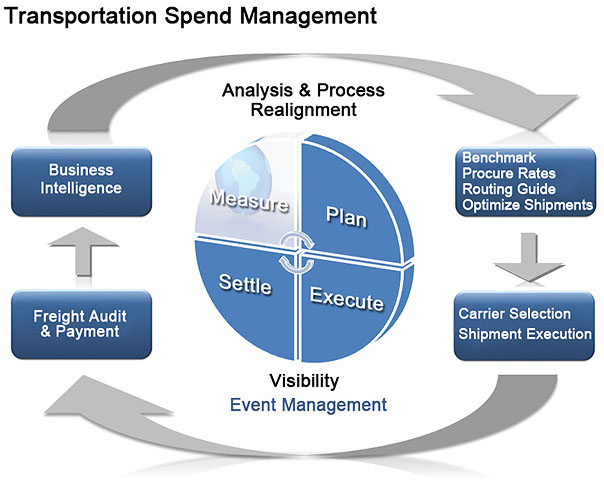 Why CTSI-Global?
At CTSI-Global, we act as a valuable resource to our clients. Since 1955, we have helped clients manage all key aspects of their supply chain—physical, financial, and informational within one global database. We provide Transportation Management System (TMS), Freight Bill Audit and Payment, Business Intelligence and Global Consulting. Our services and solutions are customized to each client's specific needs and business requirements to give them more control, improved efficiencies and a cost effective process that result in greater savings.
By offering both a complete SaaS TMS suite of applications and full service freight audit and payment, CTSI-Global automates manual processes, improves performance levels, and decreases transportation costs. Also, using one provider for all your needs ensures seamless integration, eliminates redundant processes and costs much less. The flexibility, leading-edge online technology, global network, expanded service functionality and expertise are second to none in the industry.
CTSI-Global Highlights
Multiple locations strategically placed around the world
Expertise: same operating management for over 25 years
10,000+ carriers supported in all modes
250+ million annual transactions
Hundreds of quality clients across all industries
Over 128+ terabytes of online data storage
$6 billion in annual freight dollars processed
Supports over 35 currencies
Services & Applications
Transportation Management System (TMS): The ability to manage orders, optimize loads, select the best carriers, tender shipments, manifest parcel, track their progress and manage claims can reduce transportation costs by 10-30%.
Freight Audit & Payment: By allowing experts to manage your contracts, audit your bills, allocate the charges, make the payments, and report the results, you are assured of paying the correct amount.
Business Intelligence: Having the online tools to dynamically report, graph, map, trend and model your entire operation provides the performance reporting, KPI dashboards, and insight for continuous process improvement and maximum savings.
Global Consulting: With the information derived from these technologies, CTSI-Global is able to extend client savings by consulting in all key areas of interest including benchmarking, KPI management, global network design, bid preparation and negotiations.
Businesses cannot manage and control their transportation spend without having timely, accurate, and complete visibility to their shipping costs and activities. Investing in CTSI-Global can help reduce these costs, ensuring a competitive position in the global marketplace.