Show/Hide Search
Port of Los Angeles

Gene Seroka
Executive Director
The Port of Los Angeles encompasses 7,500 acres of land and water along 43 miles of waterfront. It features 25 passenger and cargo terminals, including automobile, breakbulk, container, dry and liquid bulk, and warehouse facilities that handle billions of dollars worth of cargo each year.
When measured by container throughput, the Port has consecutively ranked as the number one port in the nation for the last decade.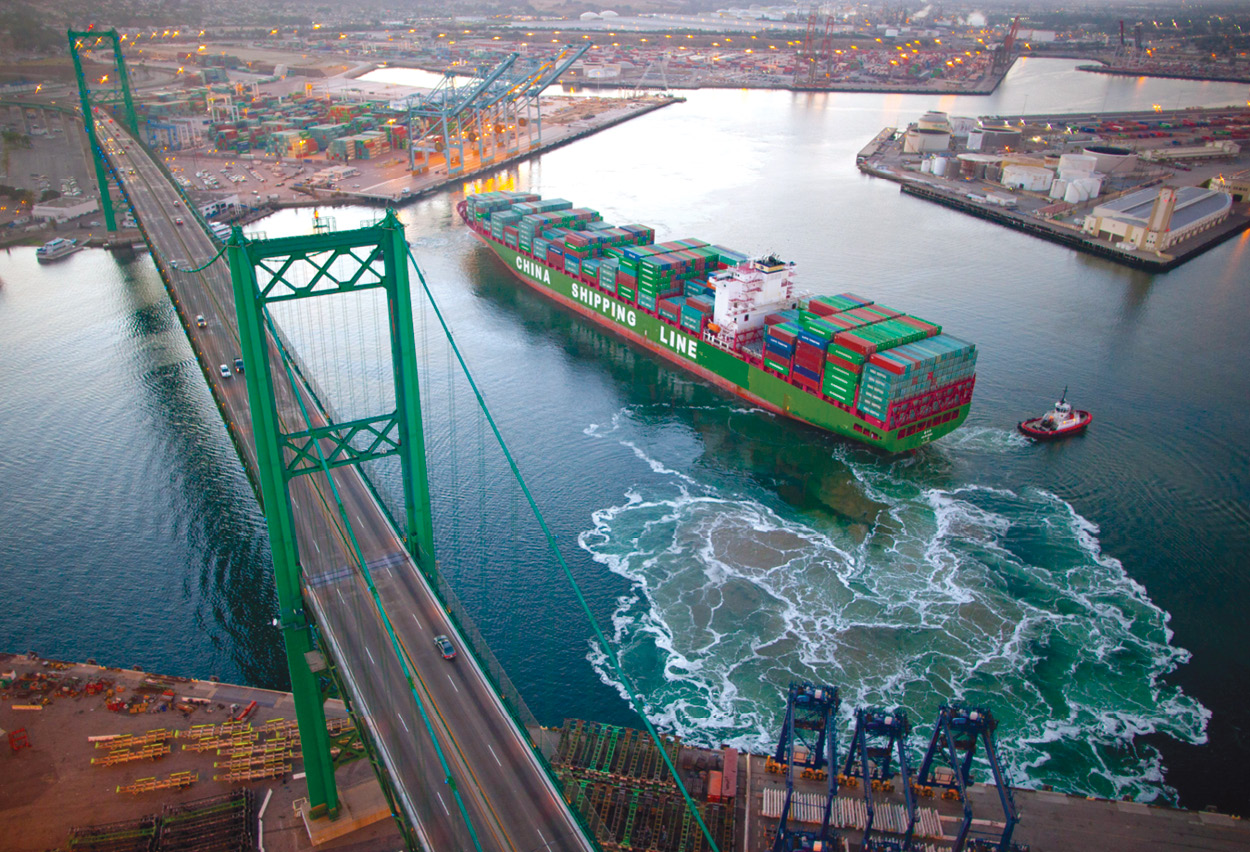 The Port of Los Angeles—America's Port® and the premier gateway for international commerce—is located in San Pedro Bay, 20 miles south of downtown Los Angeles. This thriving seaport not only sustains its competitive edge with record-setting cargo operations, but is also known for its groundbreaking environmental initiatives, progressive security measures, diverse recreational and educational facilities, and an emerging LA Waterfront.
Amidst the backdrop of international trade and shipping, the Port of Los Angeles also boasts the bustling World Cruise Center, quaint Ports O' Call Village, welcoming Vincent Thomas Bridge, signature Fanfare Fountains and Water Features, historic Angels Gate Lighthouse, vintage Waterfront Red Car Line, and new green space at 22nd Street Park.
As an economic powerhouse, the Port of Los Angeles plays an important role in the creation of jobs. In fact, approximately 259,100 jobs—or one out of every 24 jobs—in Southern California is directly or indirectly related to the Port industry. In addition, the Port impacts $1 out of every $23 in wages in Southern California. That's $8.4 billion.
With an exceptional credit record, the Port maintains an Aa2 bond rating, the highest assigned to any seaport in the United States, operating without the benefit of taxpayer support. The Port also wields tremendous economic impact, generating employment for more than 3.3 million Americans nationwide. In California alone, nearly 1 million jobs are related to trade though the Port of Los Angeles.
Facilitating global trade while protecting the environment is a delicate balance at the nation's largest trade gateway. To strike that balance, the Port of Los Angeles is leading the way internationally when it comes to reducing air emissions, improving water quality, modernizing facilities and cultivating the development of new technologies that will help ensure good jobs and a brighter future for millions of people. Complementing its busy terminal operations with green alternatives, the Port of Los Angeles remains committed to managing resources and conducting Port developments and operations in both an environmentally and fiscally responsible manner.
The Port of Los Angeles: America's Port®.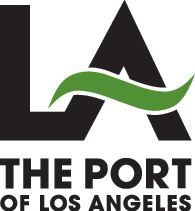 Port of Los Angeles
425 S. Palos Verdes Street
P.O. Box 151
San Pedro, CA 90733-0151
Phone/TDD: (310) SEA-PORT
www.portoflosangeles.org