Show/Hide Search
U.S. Bank Freight Payment

Rick Erickson
Global Director of Freight Payment Solutions
Count on U.S. Bank Freight Payment
An effective supply chain has the right goods in the right place at the right time—that means fostering strong carrier relationships. You need a payment partner you can trust to pay your carriers on time, provide the visibility needed to ensure efficiency, and be there day in and day out.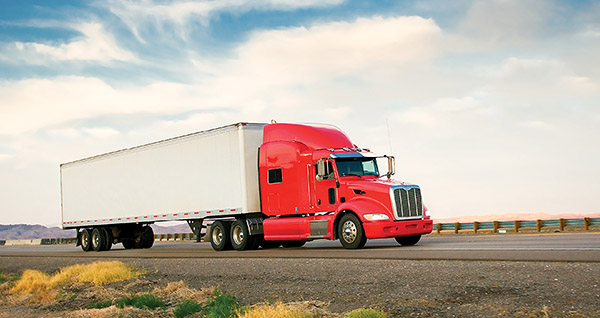 Looking to reduce cost in your supply chain and increase transportation service levels? U.S. Bank Freight Payment can help. Transportation invoices are complicated, detailed and often involve specific freight audit requirements. We help logistics professionals manage global freight payment and audit for all transportation modes with a single solution.
As a leading global transportation solution, U.S. Bank Freight Payment processes millions of freight invoices annually. We help some of the largest corporations and government agencies in the world uncover cost savings, increase financial control and gain visibility into freight spend.
Add efficiencies and cost savings to your supply chain
Save money and ensure clean data with 100% prepayment audit
Improve visibility with a single, real-time view across all business units, geographies
Simplify your freight payment processes with one solution for all transportation modes and multiple methods for quick and easy invoice submission
Leverage industry leading cash management solutions to extend payment terms while carriers receive faster payments without renegotiating contracts.
Collaborate online for quick and efficient exception resolution
Put strategic supply chain data at your fingertips
Rely on unrivaled financial responsibility and supply chain expertise
As a bank, we go beyond the basic SOX and SSAE 16 Type 2 certification to meet the rigorous regulation, audit, and compliance requirements of the financial industry.
Depend on our experience
We pioneered electronic freight payment and our people come from the transportation and logistics industry. U.S. Bank continues to develop the solutions to meet the financial needs of a healthy supply chain.
© 2015 U.S. Bank National Association. All trademarks are the property of their respective owners. MMWR-58046