Customer Service: It's the Thought That Counts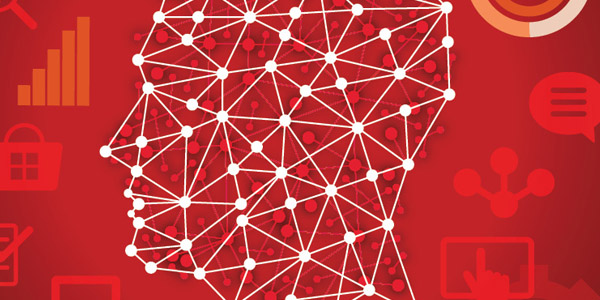 Technology and social media are the brains behind an unprecedented level of transparency and communication that helps shippers and logistics providers understand each other's operations, and collaborate in ways unimaginable in the past.
More to the Story:
For all its focus on the movement of things, a supply chain relies in large part on relationships and interactions between people. People buy from people. It's enriching those relationships that lies at the heart of technology-enabled customer service tools.
Consumers have heightened expectations about how quickly they should be able to access information and share ideas. In just a few clicks, they can check a bank balance, view a child's homework assignments, or share opinions in a favorite discussion group. Those expectations are driving many logistics companies to leverage technology and social media in new ways to meet customers' higher demands.
A growing number of logistics service providers are turning to newer customer engagement technologies to inform, educate, and interact with customers. At the same time, traditional business applications are adding capabilities that allow customers to interact with service providers right in the tool.
Building Customer Relationships
Supply chain firms average 7.85 on a scale of one to 10 in maturity—with 10 being total adoption and one representing no meaningful acceptance—when it comes to transitioning from a customer service mindset to customer relationship management, according to Game-Changing Trends in Supply Chain, an Ernst & Young report. But the range is 5.88 to 9.82, reflecting the broad disparity in progress toward forging more fully realized customer relationships.
The drive to get more information sooner is playing out through logistics companies' efforts to enhance their customer-facing tools.
Chicago-based 3PL Coyote Logistics, for example, strives for deep integration with customer systems in an effort to create more transparency in the relationship.
"There are a lot of standard ways to integrate with customers, but offering a customized and tailored solution makes a big difference in how our services are integrated into a shipper's overall supply chain," says Darren Cockrel, chief information officer at Coyote Logistics. "It also gives customers visibility into our activities through their own systems."
Such deep integration also means shippers have to look in fewer places to get the information they want. Some shippers prefer to see that data in their own custom portals on the 3PL's website. "Regardless of the method shippers choose, efforts show that the 3PL knows who they are, what they want, and how important their business is. It deepens the relationship," says Cockrel.
Throwing technology at customer relationships may seem to place a barrier between the people involved, but it actually improves the partnership, Cockrel says. Conversations still occur regularly, but they're not about providing routine data. Because that information is readily available in customer-facing tools, discussions can instead focus on strategy and meeting supply chain needs.
To make access to supply chain information even more convenient, some logistics providers are creating customer-facing mobile apps. Chicago-based 3PL Echo Global Logistics, for example, offers EchoTrak Mobile, a smartphone app that enables shippers to securely view shipments in-transit, booked, and delivered, as well as load details and quoted shipments.
Customer relationship management (CRM) is another technology seeing increased use for an improved customer experience. A CRM incorporating sales automation, marketing information systems, call center technology, and access to customer data from other internal systems provides a 360-degree view of each customer. This allows customer support staff to better understand how to serve them.
"E-commerce has changed the dynamic of the customer experience a 3PL needs to provide," says Scott Hothem, senior vice president, customer solutions for Barrett Distribution Centers, a 3PL based in Franklin, Mass. "Shippers are looking for a high level of communication, competence, and real-time access to information."
Barrett is leveraging CRM as part of a broader strategy to enhance the customer experience (see sidebar below). "We currently operate many different applications that offer valuable information—a warehouse management system, transportation management system, accounting, and sales tracking application," says Hothem. "A CRM aggregates it all into a single view."
These systems tend to be horizontal rather than supply chain-specific, and some logistics companies find them useful for pulling together resources for customer-facing employees.
"Historically, customer service wasn't an area that many 3PLs focused on," says Adrian Gonzalez, supply chain consultant and president of Adelante SCM, an online resource for supply chain information. "But now, as 3PLs are paying more attention to customer service, and more software companies are coming to market, it's only natural that they find a way to market solutions to 3PLs," which have different customer support needs than other types of companies.
Going Social
Logistics companies are increasingly logging on to social media to interact with customers. This social media communication takes two forms: Using public sites such as Facebook, Twitter, and LinkedIn to expose prospective customers to the company and its capabilities, and leveraging tools that use social networking's basic underlying technology to talk to closed groups of current customers, logistics partners, and other supply chain parties.
Most logistics companies have some kind of presence on the major social networking sites, and some make a concerted effort to also engage in specialized discussion groups on sites such as LinkedIn and Reddit. Business logistics professionals visit these sites looking for advice and thought leadership.
"We are active on industry forums to provide value, as well as to educate," says Adam Robinson, marketing manager at Cerasis, a 3PL based in Eagan, Minn. "We don't post promotional content; we provide information to help enrich shippers' lives."
More than 90 percent of logistics companies responding to an October 2014 Fronetics Strategic Advisors survey call social media an "important" or "very important" tool for engaging with shippers, and 100 percent see it as helping with customer retention. The most heavily used sites with the greatest impact are Twitter (95 percent) and LinkedIn (86 percent). Facebook is heavily used, but has little impact, the survey finds.
Blogs have become the most common way for companies to share thought leadership about topics they care about. Blogs put a human face and point of view to a company that can be otherwise hard to glean without human contact. C.H. Robinson, a 3PL based in Eden Prairie, Minn., makes great use of industry blogs. It produces two websites—Transportfolio and Connect—featuring blogs authored by logistics and supply chain experts from across the company, as well as third-party guests. The blogs generate curated comments, which help encourage discussion.
Is your company realizing benefits from social media?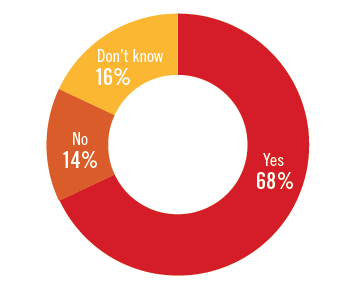 Linking in to Customer Support
Logistics companies have struggled with the idea of incorporating social media tools into day-to-day supply chain functions—such as customer support.
In Adrian Gonzalez's 2013 survey, 30 percent of supply chain professionals reported their companies block access to social media sites.
Supply chain is not alone in its tendency to view social media as a promotional tool, rather than a customer service tool. Marketing controls social strategy in 41 percent of enterprises, compared to IT (eight percent), and customer service (seven percent), according to Gartner's 2014 Social for CRM Vendor Guide.
However, in Gonzalez's study, 45 percent of supply chain executives agree that "social networks will make supply chain processes more efficient, responsive, and cost effective" over the next five years. Another 30 percent say social networks will transform supply chain processes for the better, in ways we can't imagine today.
Uncertainty about just how to accomplish these results has impeded progress. "Social media for supply chain customer service is not at the same level as it is with sales and marketing," Gonzalez says.
Despite the uncertainty, that is changing. Newer supply chain software companies are incorporating social architecture into their solutions. Some examples are Cloud Logistics, a social network for trading partners that connects the companies and people involved in a logistics operation, and Macrolynk, a supply chain management solution.
Even established enterprise resource planning and best-of-breed solutions built around transactions are beginning to incorporate social media features. Just as a telecom company's consumer website may include a pop-up chat box to discuss a feature or answer a question, the B2B software chat function allows a shipper to follow up on a KPI or discuss an exception with an account manager.
Some companies have turned to "enterprise social networking" vendors such as Yammer, Jive, and Moxie Software for internal social communications that could potentially be extended to include customers, in addition to being used to support those customers behind the scenes.
These platforms are filling a necessary gap. When companies create a public face and invite feedback, some responses come in the form of complaints that at one time may have gone right to a customer service center. Now they can be posted in public, which is particularly an issue for 3PLs doing last-mile home deliveries. Consumers are more likely to take to social media with an issue, and poor performance reflects back on the 3PL's customer.
Gonzalez urges skeptical supply chain executives to consider the term "social networking" rather than social media, which many associate with frivolous time-wasting, rather than the real work of logistics. Social networking, he argues is just another communication and collaboration tool, same as document sharing, video conferencing, and posting corporate YouTube videos.
"While social networking is meant to replace some other forms of communication for specific scenarios, email, phone calls, and face-to-face meetings will always have a place in customer service," Gonzalez says. A long email string with multiple attachments is far less effective than one central place where all relevant parties can share and discuss single versions of those documents.
The slow adoption rate of social networking technologies in supply chain organizations is due to more than just a lack of understanding. Top obstacles in Gonzalez's survey include lack of policies and governance, and resistance to change. No one wants to add yet another tab to open, or inbox to check, to a busy supply chain executive's day. Logistics service providers and shippers need to be convinced that interacting in new ways will add value on both sides.
Technology is enabling an unprecedented level of transparency and communication to help business logistics professionals and their service providers understand each other's operations, and collaborate in ways that were more difficult in the past. In fact, technical obstacles are no longer an issue in improving customer relationships, says Vittorio Aronica, executive vice president of information solutions and services for the Americas at CEVA Logistics.
"Technology can now do almost everything," he says. "The question is, how far can we push technology and use it as a competitive differentiator in relationships with customers?"