Green Supply Chains: Sustainability Sells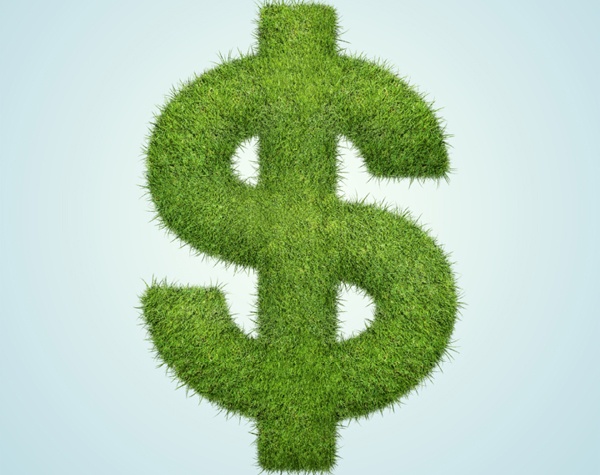 Companies can take good care of the environment while also turning a profit.
More to the Story:
What's good for Planet Earth may also be good for the bottom line. That seems to be true of consumer products. Nearly half of U.S. consumers would definitely or probably change their consumption habits to make a more benign impact on the environment, according to market data analysis company Nielsen. Among millennials, that number climbs to 75%.
Sustainability sells. As of December 2018, American consumers had spent $128.5 billion on sustainable fast-moving consumer goods (FMCG), up 20% over such sales in 2014, Nielsen says.
We checked in with three companies that place green principles at the center of their brands. Here's a look at how those companies weave sustainable practices into their supply chains, and why they find this to be a beneficial way to do business.
Green Toys: Recycling is Child's Play
For Green Toys, the supply chain starts at the curb. The Sausalito, California-based company makes its products from 100% recycled plastic, mainly from milk jugs, juice bottles, and other containers that people drop in household recycling bins. A materials recovery facility cleans the plastic and transforms it into pellets.
"Our contract manufacturers buy that material and use it in the injection molding process," says Shahram Baradaran, senior quality assurance and compliance manager at Green Toys.
The company also keeps the earth in mind when it packages the toys. "All of our packaging is 100% recyclable, and there is some recycled content," Baradaran says. In addition, Green Toys uses soy- or water-based ink on packaging, rather than ink made from petroleum. What little plastic the company uses in packaging comes from recycled water bottles.
As of December 2018, American consumers had spent $128.5 B on sustainable FMCG (fast-moving consumer goods) up 20% over such sales in 2014, according to Nielsen.
"The goal is to use the greenest materials and packaging that we have access to that are not outrageously priced," Baradaran says.
Green Toys sells through retailers and directly to consumers. The company promotes the fact that its playthings are made in the United States, but Green Toys hasn't merely resisted the lure of low-cost overseas production. It has also designed a regional supply chain, with contract manufacturers, plastic suppliers, and distribution facilities all on the West Coast, mainly in California.
"The fact that we have such a tight, local supply chain cuts down on CO2 emissions," Baradaran says. "We don't truck product all over the country."
A few years ago, an intern at Green Toys conducted a study on how transportation affects the environment. The results pointed to the crucial role of local sourcing and production. "Shipping from somewhere like Chicago, for instance, would negate the fact that we make our products from recycled materials," Baradaran notes.
A shorter supply chain also helps Green Toys control transportation costs and maintain just-in-time production. "We produce as we go and can fulfill our orders almost as soon as they come in," Baradaran says.
Despite those benefits, environmental sustainability doesn't come cheap. "Using a recycled material is harder than using a virgin material that's specified exactly for the application of making a complex toy," he says. Still, Green Toys is able to make a profit while fulfilling its mission to create safe, well-designed, earth-friendly playthings and create jobs in the United States.
The "earth-friendly" part of that commitment is definitely a plus in today's marketplace. "People feel good about buying a product that's made from recycled material and manufactured in the United States," Baradaran says. That's especially true of millennial parents, he adds.
In the future, officials at Green Toys hope to add a "take-back" program, encouraging consumers to return Green Toys they don't want any more, so manufacturers can recycle the material into new toys. The company plans to test the concept soon, starting with a new line of bath toys made of foam—a new material for Green Toys, and one that's easier and less expensive to ship than high-density polyethylene.
"As a small company, we don't have the funds to get all these products back from consumers and then back into the process," Baradaran says. "But with this new foam product we'll run a pilot to see how it works and if we can scale up."
Icestone: Green Ice
Team members at IceStone aim to make the company's production site into a zero-waste facility. They're getting close. "Right now we're probably close to 90%," says Ashon McCollin, marketing manager at IceStone, based in Brooklyn, New York.
Housed in the former Brooklyn Navy Yard, IceStone makes countertops from recycled glass. It also distributes countertops other companies make from recycled paper mixed with resin, recycled plastic, or crushed waste stone retrieved from quarries. IceStone sells its countertops to architects, interior designers, fabricators, distributors, retailers, and homeowners.
The glass used in the company's IceStone line comes from two suppliers in the Midwest, both manufacturers of bottles and other glass products. When those companies run quality checks, they set aside defective items for sale as recycled material.
"The glass comes to us already broken down and sanded so the edges are not sharp," McCollin says. The material comes in various colors and sizes—from small chunks to grains as fine as sand.
IceStone mixes the glass with cement and, in some cases, pigment to provide a background color. After mixing, the material goes into molds to form slabs, and then to a steam-powered kiln for 12 to 16 hours of curing. A calibrating machine ensures that the slabs are of uniform thickness, removing a few millimeters when necessary. The slabs then air dry for about two weeks. Finally, they're polished, and workers correct any small imperfections they find.
Since its founding in 2003, IceStone has diverted more than 16 million pounds of glass from landfills, according to its website.
Besides basing its business on the use of recycled materials, IceStone abides by green principles in its operations. One focus is the calibrating process, which uses a great deal of water. "We have a recycling system that filters out any debris, so we're able to use the water again," McCollin says.
A large skylight in the factory's ceiling reduces the need for electric lighting, as does the use of steam to power the kilns. "Our forklifts are electric and hybrid," he says. Also, the company uses its own IceStone countertops, with their recycled content, for office desktops and conference tables.
IceStone maintains eco-friendly principles in its marketing activities, too. "We try to work with vendors that have the same kinds of practices as we do," McCollin says. "And our marketing materials are made from recycled paper."
It's hard to say whether IceStone's devotion to sustainability saves it money or costs extra. "Some people think that recycled material is going to be super cheap; it's actually not," McCollin says.
Recycled materials do give IceStone an edge with architects whose clients seek certification through the Leadership in Energy and Environmental Design (LEED) green building rating system. Among customers in general, IceStone's green principles may or may not be a prime selling point.
"Some customers like our material just because of the way it looks," McCollin says. "Once we mention the eco-friendly, sustainable factor, that's an added bonus. And then we have some customers that like it because of the sustainability factor, and the design of the material, the way it looks, is a bonus to them."
Lush: Bare is Beautiful
From its product ingredients (fresh, vegetarian, ethically sourced) to the furniture in its retail stores, Lush Fresh Handmade Cosmetics tries to infuse green principles into every aspect of its business.
Founded in the U.K., Lush operates more than 900 stores worldwide, including more than 250 in North America. Its North American business is based in Vancouver, British Columbia, with manufacturing there and in Toronto. Lush's environmental initiatives stretch across the supply chain, including:
Product development. As much as possible, Lush designs products it can sell "naked"—with no packaging at all, says Katrina Shum, sustainability manager for Lush in Vancouver. Take the shampoo bar. "Rather than doing a liquid shampoo, which requires a container, we formulate it so it's a solid."
Sourcing. When procuring ingredients, Lush looks for ways to benefit producers and their communities, Shum says. Through the company's charitable arm, the Lush Fund, it invests in projects to regenerate agricultural and forested lands. "For example, we take places that were formerly cow-grazed and run-down and reforest them to help grow our ingredients, and also to sequester carbon through those ecosystems," she says.
Transportation. While Lush's leadership would like to reduce the distances its ingredients travel, Shum concedes that this is tricky, given the need for ingredients that grow in different climate zones. But when crossing those distances, Lush tries to use less-carbon-intensive transportation modes such as ocean or rail.
Packaging. Lush has been redoubling its commitment to package-free products. In Europe, it recently opened three Naked Shops, which carry only products the company can sell bare. Customers looking for an ingredients list or other details normally found on packaging can use Lush Lens, a phone app, to scan an item and pull up that information and more.
For products that simply must go in containers—bath gels, lotions and the like—Lush tries to source packaging made from 100% recycled content. "Where we have to use things to help cushion products in transport, we use compostable items," Shum says. The company's alternative to packing peanuts, for example, dissolves in water.
Facilities. Lush has implemented strategies to reduce energy use, water use, and waste in its manufacturing facilities and shops. For example, a new energy management system in the shops lets the company control heating and cooling, lighting, and other systems from a central location. "We're saving roughly 25% of our energy consumption per shop," Shum says.
In another program, one of Lush's suppliers now takes back the cardboard cartons its uses to ship product to Lush in Vancouver. "We're sending back 750 boxes a month that can be reused," Shum says.
That's just a partial list, but it offers a good picture of Lush's green initiatives.
Some of those efforts, such as energy management, obviously save Lush money. Some are cost-neutral, and some add a bit of expense. But Lush's green principles do seem to inspire customer loyalty. Consumers come to Lush first because the products support their lifestyle choices, she says. "And then through further learning about the brand, they support our values," Shum says.
The real bottom line for Lush is that the cost of environmental sustainability is beside the point. "We often do things that don't make financial sense, but they're the right thing to do," Shum says. "They align with our ethics and values."
Circular Supply Chain: How it Works