How to Ship Air Freight in Alaska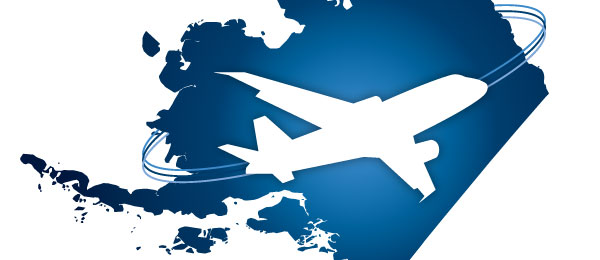 More to the Story:
Spanning 570,374 square miles of land mass— more than twice that of Texas— Alaska has the third-lowest population in the United States and the lowest population density at approximately one person per square mile. North to south, the state covers 1,400 miles, compared to 2,700 miles side to side.
Despite this magnitude, there are only 1,082 miles of highway in Alaska, most of which form a rough triangle between Fairbanks, Anchorage, and Tok, an area that represents one-fifth the size of the state.
The state's sheer size and remoteness make flying any type of freight to any populated place in most weather conditions an indispensable necessity. What might be a simple truck shipment elsewhere in the United States is likely to involve either a plane or a boat or both in Alaska. But that's just the tip of the glacier among challenges air cargo shippers regularly face. Several other factors complicate transportation and logistics:
Weather. With seasonal temperatures that can oscillate from 100 degrees in the summer to -78 degrees in the winter, shippers and air cargo companies often require favorable weather forecasts for fuel stops or contingency landings, especially when flying on the Aleutian chain.
Lack of infrastructure. Most of the state is only accessible by air or sea with three-quarters of the ocean frozen seven months of the year. Many remote destinations in the Alaska supply chain have relatively basic airport infrastructure to work with.
Types of cargo. Freight can include small cars, snowmobiles, furniture, food, mail, dynamite for mining, construction materials, as well as turbines and pipe for the oil and gas industry. Uncommon freight has ranged from a walrus, eagles, and otters to blue Astroturf for a village high school football team.
Service frequencies. Some communities are solely accessible by air and have between 100 and 500 residents, so air cargo is a life-line for receiving essential goods. Most of these villages are serviced directly or through a nearby hub.
Seasonality. The summer season is the busiest with construction, tourism, and fishing as the main drivers for the upswing in air cargo services; however, flying in winter is also critical to ensure remote communities receive goods during the harshest time of year.