Refreshing Your Logistics Network: 6 Steps to Success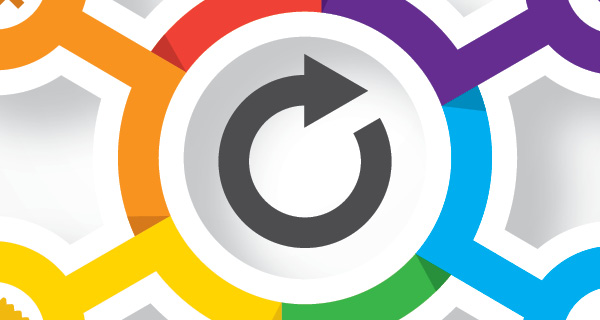 Follow this hands-on guide to ensure a headache-free logistics network optimization project.
More to the Story:
Even the most well-designed logistics network starts to show its age over time. At some point, you'll want to hit the refresh key, and take a new look at where you operate warehouses and distribution centers, what inventory you keep in each facility, and how you move goods from place to place.
The time to optimize your network might arrive after a merger, or when your company enjoys a growth spurt, or when you're simply looking for greater efficiency.
"The aim is always to minimize cost, but also to meet some service objectives," says Paul Huppertz, a partner with The Progress Group, an Atlanta-based supply chain consultancy.
Ready to refresh your logistics network? Here are six steps to minimize costs and maximize efficiency.
1. State Your Goals
Whether you want to make a few nips and tucks, or totally rejuvenate your logistics networks, start with a plan. The first step in an optimization project is defining your goals.
Your goal might be to increase the company's revenues or profits by a certain percentage. It might be to expand into new geographies, or to consolidate two networks after an acquisition. "Regardless of the aim, define the business objectives and what the future state should look like," Huppertz says.
A company might be trying to decide where to add capacity or capabilities. "Or it might want to optimize its manufacturing footprint—trying to determine where to locate production plants," says Toby Brzoznowski, co-founder and executive vice president, sales and marketing at Llamasoft, a supply chain design software vendor in Ann Arbor, Mich.
One global pharmaceutical company, a client of business services firm Genpact, faced problems because its operations and suppliers were all located in one region. That strategy made sense when the company started out, but not when it began serving markets across a broader geography.
"As the company continued growing, it realized that it needed to improve its network infrastructure," says Sudhanshu Singh, vice president, manufacturing analytics at New York-based Genpact. The pharma firm launched an optimization project to gain better control over transportation costs.
2. Assemble the Data
Once a company defines its objectives, it's time to start painting a picture of the network as it stands today. That calls for a concerted data collection effort.
For Kansas City-based transportation consultancy TranSystems and its clients, this work focuses on three kinds of data: current inbound freight costs, current delivery costs, and a sizing analysis of the distribution centers.
It's especially important to understand DC capacity if eliminating some facilities is a goal. "Expanding a remaining facility might be an option," suggests Richard Schieler, senior vice president, TranSystems.
The most common approach is to collect data on all transactions over a period—say, for the past 12 months. "Then bring the data into a model that identifies the supply chain's structure—where facilities are located, including suppliers, manufacturing, distribution, and customers; and what volumes, demand, and products flow through that structure," says Brzoznowski.
The model also incorporates data that represents the company's sourcing, transportation, and inventory policies—for example, who sources products and when, what transportation modes the company uses, what constraints apply to deliveries, and where the company keeps inventory and in what quantities.
"Once a company validates that the model matches the current state of the supply chain, it can use that model as a springboard to test out strategies and scenarios," Brzoznowski says.
While capturing data to represent the current state, it's also important to account for upcoming changes. For example, a company might be gaining or losing a significant number of customers, or it might be getting ready to add a manufacturing site, explains Michael Kukiela, vice president and general manager, supply chain management and shared services for Green Bay-based transportation provider Schneider.
3. Clean up the Data
Along with data collection comes quality control—eliminating misspellings, geographic errors, redundancies, and other mistakes that drive a wedge between the data and the truth.
Logistics managers are sometimes surprised to learn that data cleanup is the lengthiest part of the optimization process, notes Mark Wagner, vice president of engineering and consulting at GENCO, a Pittsburgh-based third-party logistics (3PL) provider offering network design and optimization.
But quality control is a crucial step. Consider a summary of inbound shipments showing that one supplier accounted for 1,000 moves, with a particular total weight and cost.
"If that data isn't clean, a second entry 20 lines down might be the same supplier, but spelled differently, showing another 500 shipments," Wagner says. Cleanup makes all the data consistent, so that each line in the summary represents a unique item.
4. Create scenarios
After compiling an accurate picture of the current network, it is time to propose and test some alternatives. What would happen to costs and service levels if you add a new distribution center in South Carolina, put a crossdock on the West Coast, use a 3PL to handle distribution in Europe, start sourcing a key component from Mexico, or store all slower-moving inventory in a central location?
"Whittle the list down to a reasonable set of scenarios that illustrates the tradeoffs between cost and service," Huppertz recommends. "If enhancing service is the goal, then it's important to show the costs for those incremental levels of improved service." For instance, cutting delivery times from three days to one probably means adding locations and incurring new costs.
Choosing scenarios to model is largely a matter of setting priorities. "For each optimization study, it is imperative to identify the key variables that will drive the decision, and focus the optimization on those variables," says Kukiela. For one Schneider client, a Fortune 100 manufacturer that wanted to consolidate six independent supply chains following an acquisition, key variables included the number, size, and location of its DCs, and the product mix for each facility.
One big challenge in modeling is having to include data about activities you haven't done before. You might decide to source from new suppliers, for example, use different transportation lanes, or add a plant or DC. What costs, lead times, and other factors will come into play?
"Companies have to make assumptions, or use benchmark data when it's available," Brzoznowski says.
Conversations with service partners can help fill in some of those blanks. In the case of Genpact's pharmaceutical client, for example, carriers, 3PLs, customers, and in-house employees made important contributions. "You need input from these players, not just to support information gathering, but also to help understand operational constraints," says Singh.
5. Run the Models
With the test scenarios defined, the next step is to crunch the numbers. That requires modeling software. Schneider maintains a large variety of tools, allowing it to tailor its approach to each project. "These tools range from proprietary, custom-built mathematical optimization systems to off-the-shelf software packages, and, in some cases, a combination," says Kukiela.
If the models are simple, the modeling tool might be simple as well. "We can easily build a calculator in a spreadsheet if we are only looking at a few scenarios," says Huppertz.
For a given scenario, a company might run the calculations several times to account for uncertainty about some assumptions. What will happen, for instance, if the company expects to see weekly revenues of $10 million, but actually sees $25 million? "Once you build a model's base, it's easy to do what-ifs," Schieler notes.
Running what-ifs can help you understand how much stock to put in a suggestion that emerges from the model. If one assumption turns out to be wrong, how will that affect the recommended solution?
"If you're off by five percent in either direction, and the answer changes completely—suddenly the model tells you to source from Mexico instead of China—how confident are you?" asks Brzoznowski.
6. Make it Happen
The end product of the modeling exercise is a set of recommendations for improving the network. A company might try to implement all the changes at once, or it might opt to move more slowly. "We recommend a gradual rollout," says Kukiela.
Before Genpact's pharmaceutical client started to implement any recommendations, it worked with the consultant to analyze the feasibility of those changes. "During these discussions, we suggested a preparation strategy and phased rollout plan," says Singh. "Then we initiated the pilot."
Expert Advice
Whatever goals spur you to take a new look at your network, it's important to approach the project with a clear vision. "Spend significant time setting scope and objectives," advises Kukiela. "Review this vision with your team, and the company's leadership, so everyone knows the outcome and objectives."
Be careful, too, about how you define the scenarios you want to model. If you spell them out in great detail, you're more likely to collect all the data you need the first time around. "Carefully defining the scenarios saves time, and requires less circling back," Huppertz says.
Avoid putting too much stock in pre-conceived notions about how best to optimize the network. Instead, focus on providing the model with high-quality data, then let the right solution emerge. "The better the data, the better the answer," says Schieler.
One key to getting good data is making sure the optimization project has a sponsor with authority to keep things rolling. A senior project manager might not be able to compel the chief information officer to drop other work to round up data when it's needed. "But the CEO might say, 'Yes, you do have time to get that information,'" says Schieler.
If you're working with a consultant, don't just hand over the project and walk away; take an active role. "The people who ask questions and communicate regularly win, because we figure out together how to add value," says Wagner.
After the modeling software does its work, and you evaluate solutions, consider all the impacts that a change might create. "What's best for the company may not be best for every employee and what they're incented for," says Brzoznowski.
For instance, a plan to spend more on transportation in order to cut inventory might produce a net gain for the company. But to a transportation team that wins bonuses when costs decrease, this will look like a bad deal. "Realign, then reassess how employees are measured," Brzoznowski says.
One mistake that's easy to make during optimization is creating a process that is not sustainable over time. "Once a network is designed, you cannot leave it unattended," notes Singh. "Develop your network in a way that allows for minor tweaks to help it evolve with market and sourcing changes, new policies, and other factors." And you need to prepare for bigger changes in the future. One certainty about optimization is that it's not a one-time process.
How often should a company revisit its network design? That depends on the rate and pace of change in that specific business and its industry. "A good rule of thumb is to plan a review every three years," suggests Kukiela.
No matter what the market throws your way, refreshing your network design periodically guarantees you'll always have a logistics network optimized to meet your needs.