Articles
Last Mile
Pumpkin spice mania is a fall tradition in the United States. Here's how seasonality blended with limited supplies jacks up demand.
Read More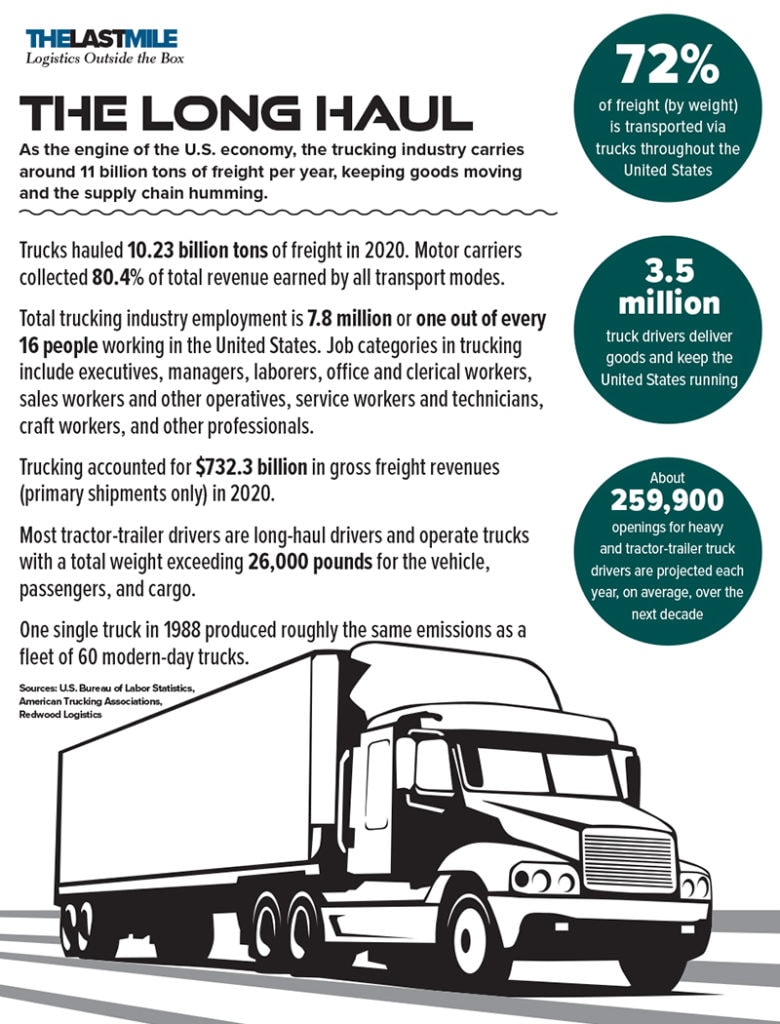 As the engine of the U.S. economy, the trucking industry carries around 11 billion tons of freight per year, keeping goods moving and the supply chain humming.
Read More
Retailers in a post-COVID world know better than anyone that growing their business by diversifying what they offer is a surefire way to solidify customer loyalty. In today's highly competitive retail environment, delivery as a brand extension is a critical differentiator.
Read More
While the chaos of supply chains has been tamed from its pandemic peak, new disruptions are being forecast and the holiday shopping season will only compound those issues. 
Read More
Since COVID-19 shut down the world, the delivery industry as a whole experienced exponential growth. The rise of e-commerce platforms stretched last-mile delivery to its limits. The pandemic forced more people to consider delivery services and now consumers love the convenience. This preference for delivery over in-person shopping will continue into the future even after the pandemic.
Read More
Technology can make a difference in every aspect of the supply chain when used correctly. The combination of quality talent, technology, and the human touch quickly brings about improved efficiency, increased transparency, and limited freight damage.
Read More