The Degrees That Deliver: Preparing the Next Generation of Industry Professionals – The University of Wisconsin-Superior
"I had a fantastic experience in the T&L program, which set me up for success. I get to work in tandem with a dedicated team, surrounded by a big industry, in a fast-paced and engaging environment—a dream come true."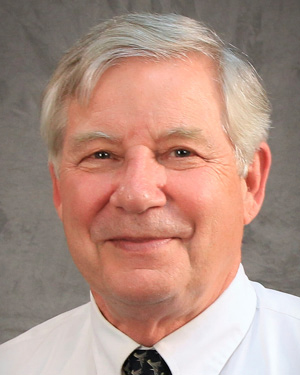 Richard Stewart, PhD
Professor, Transportation
and Logistics Management
Director, Transportation and
Logistics Research Center
Transportation and Logistics Management
The University of Wisconsin-Superior is located on the shore of Lake Superior where a major international transportation hub serves world markets using all five modes of transportation—rail, highway, marine, air and pipeline, along with intermodal service.
However, it isn't just the location that makes the University of Wisconsin-Superior's undergraduate Transportation and Logistics Management (T&L) program unique. Faculty with extensive research and industry experience design the curriculum, with input from an advisory group of industry leaders. Coursework is built on a liberal arts foundation plus core business courses. T&L students take a wide range of required and elective courses such as Transportation Economics, Supply Chain Management, International and Intermodal Transportation Management, Environmental Law, and courses in specific modes of transportation. Many classes are available online—an attractive option for place-bound students or for working professionals.
Students gain hands-on experience by engaging in simulations, learning from guest lecturers, going on field trips, attending conferences, competing in case study competitions, and completing internships that often result in job offers before graduation.
As an Intermodal Association of North America (IANA) Scholarship University, UW-Superior's T&L students have the opportunity to tour transportation facilities throughout the country and participate in the annual IANA Expo and intercollegiate case-study competition. Students have access to numerous scholarship and research fellowship opportunities.
The UW-Superior T&L program is also home to the Transportation and Logistics Research Center (TLRC). Since its founding in 1999, the TLRC has received over $11 million in grants, contracts and sponsorships from federal, state and private sources in support of its mission of applied transportation/logistics/supply chain research, education, and advisory services.
Supply Chain Management
The Supply Chain Management (SCM) undergraduate concentration is the most recent program addition to the School of Business and Economics at UW-Superior. It joins and complements the T&L major. Students study the complex world of supply chains by taking classes that emphasize quantitative analysis and problem solving. They learn the business of coordinating people, products, and materials through classroom instruction, real-world experiences, and state-of-the-art computer simulations.
With the addition of this program, students can now choose from four plans of study:
A four-year plan earning a B.S. or a B.A. degree in Transportation and Logistics.
An accelerated plan that leads to graduating in 3.5 years with a T&L major.
A four-year plan leading to a double major in T&L and Business Administration with a concentration in Supply Chain Management.
A four-year plan earning a B.S. or a B.A. degree in Business Administration with a Supply Chain Management Concentration.
Faculty, staff, and students in the T&L and SCM Program, in conjunction with professional organizations and companies, have developed a Partners in Education Program that provides multiple opportunities for interaction with T&L and SCM students. Opportunities for industry involvement include internships, facility tours, job shadowing, scholarships and class research projects. We invite you to partner with us.
---
715-394-8254 • uwsuper.edu/TL