The 2012 Top 100 Logistics IT Providers & Market Research Survey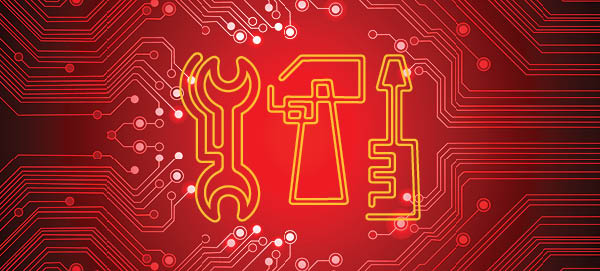 Inbound Logistics' annual logistics technology market research report delivers exclusive insights on logistics technology trends, and reveals this year's best-in-class vendors.
More to the Story:
If one common thread ties all transportation and logistics technologies together, it's the importance of integration. Implementing and executing scalable solutions that work in concert with existing processes and systems—as well as other peer technologies—is a priority for shippers and service providers.
Why? Real-time data integration is a competitive enabler because it allows companies to conduct analytics, elicit business intelligence, and respond faster to supply and demand changes.
Functional logistics solutions no longer exist in vacuums. In fact, they've helped steer decision-making away from siloed thinking. Companies rely on data and communication synergies that flow across myriad internal and external business operations all over the world. In today's supply chain, nothing is static. Economic fluctuations, shifts in demand and supply, new selling/sourcing strategies, growing supply chain sophistication, and countless other impulses have forced logistics technology to adapt—as a matter of function as well as deployment.
Integration is a central theme in Inbound Logistics' annual Top 100 Logistics IT Providers market research survey and report. Soliciting information from more than 200 IT vendors, we juxtapose changing trend lines and how they are impacting investment and execution with new ways technology is evolving to demand. As a complement to this sweeping panorama of the logistics technology market, our Top 100 Logistics IT Providers list presents shelf-level information about companies IL editors deem best-in-class.
Poised for Growth
Even with the economy hanging in the balance, the logistics IT market has experienced considerable growth over the past few years—and that continues into 2012. Cloud computing has lowered the barrier of investment so companies of all sizes can tap sophisticated solutions that enhance their value propositions. And vendors have been hitting up new clients without fail.
Following a similar trend line as in 2011, 86 percent of IT companies responding to IL's market research survey grew their client roster by at least five percent—and 28 percent of respondents grew their customer base by 20 percent. While in the past some technology sellers have differentiated themselves by the size of customers they target, that no longer remains the case. Six percent of respondents sell only to large companies, five percent sell exclusively to small and medium-sized businesses, and 89 percent sell to both markets.
More telling is the price point where IT vendors are finding their sweet spot. Seventy-three percent of respondents see customer demand in the $50,000 to $250,000 range, followed by less than $50,000 (61 percent) and more than $250,000 (34 percent). Interest clearly skews toward more affordable solutions that don't tie up capital when budgets are tight and return on investment is paramount. A smaller number of IT companies (seven percent) is experimenting with "free" solutions, where they co-manage technology and execution, and gain-share. This type of model and partnership values continuous improvement and performance.
IT vendors have similarly upped the ante in demonstrating technology's value to transportation and logistics best practices. That itself would be an easy sell for larger corporations that have clout to command best-of-breed solutions. But for smaller enterprises without discretionary capital, new pricing and deployment models have made investment possible.
The cloud-based solution phenomenon has unleashed a flood of new logistics and supply chain solutions to the marketplace. Some are soup-to-nuts product suites; others are niche, by industry and function. Many are becoming best-in-class in an entirely new and differentiated caste of solutions. But whether an IT buyer is looking to upgrade a warehouse management system with a labor management module or replace a manual yard management process with an on-demand solution, ease of integration has become the cornerstone of successful deployments.
Legacy systems have given way to a new heir: Web-hosted solutions. Only seven percent of surveyed vendors exclusively provide locally installed technology. By contrast, 35 percent of respondents offer only Web, Software-as-a-Service (SaaS), or hosted solutions. The majority—58 percent—offer both locally installed and Web-hosted solutions.
In terms of cost structure, IT companies have become increasingly flexible with how they price their products. The number of vendors offering transactional pay-for-play options has exploded over the past six years from 44 percent in 2006 to 70 percent in 2012—largely a consequence of SaaS and other Web-delivered solutions. But technology developers will take customer money any way they can get it; 61 and 60 percent of respondents offer seat/user and system pricing arrangements, respectively.
Finally, technology buyers today value quick return on investment (ROI). Many IT vendors provide rapid ROI and, in turn, are reaping considerable gains. In 2012, 86 percent of survey respondents report more than five percent profit growth—and 39 percent have increased revenue beyond 20 percent.
Top 100 Logistics IT Providers
Every year, Inbound Logistics editors pore over questionnaires and conduct research online and over the phone to identify the Top 100 logistics and supply chain technology vendors in the market. The selection process places value on solutions that meet specific shipper demands. We look for companies where logistics and supply chain technologies are core, and where customer successes are documented and celebrated.
There is no single silver-bullet solution, and, increasingly, logistics IT buyers favor more best-in-class offerings that easily integrate under the umbrella of their supply chain. Turn the page to reveal the 2012 Top 100 logistics technology companies.