Expedited Transport: It's All in the Timing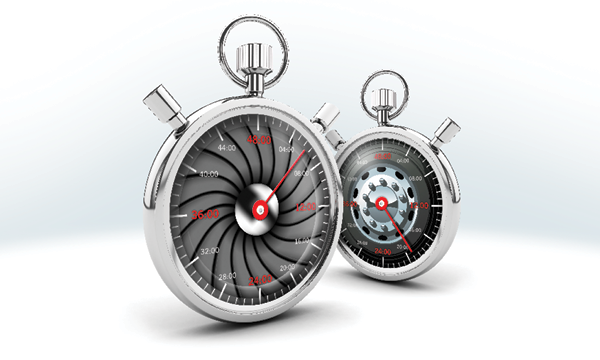 Once cost-prohibitive for all but the most time-sensitive rush deliveries, today's expedited services help shippers balance their need for speed with cost-effective solutions.
More to the Story:
Delivery windows may vary, but expedited transportation providers serve a host of shippers whose need for speed renders regular, scheduled services inadequate. While the word expedited may bring to mind urgent, last-minute transportation, shippers often are turning to expedited service as part of their supply chain strategy, and not just because of their products' properties.
Expedited service is increasingly acting as a supply chain problem-solver. Its ability to deliver benefits such as lowering inventory carrying costs and adding flexibility to production planning can sometimes negate the higher cost. Logistics service providers are enabling this trend by creating a range of new options, from expedited ocean to two-driver ground services. "Any solution that cuts the transit time from origin to destination is an expedited business model," says Cameron Holzer, president of team-driver truckload carrier CRST Expedited, based in Cedar Rapids, Iowa.
Traditionally, certain industries were established users of expedited services because they ship perishable items such as fresh fish, pharmaceuticals, and medical tissue samples. Critical documents and parts are also sometimes considered urgent.
Today, however, the list of products routinely shipped via expedited transportation has expanded considerably. Expedited services are now being used for e-commerce, seasonal and fashion goods; high-tech products; laboratory specimens; produce; energy; and manufacturing materials.
More shippers are using expedited because it has evolved from its days as a super-premium service. Expedited air and ground carriers have discovered opportunities to offer services that help shippers balance speed and cost. For example, in early 2011 UPS began offering a Preferred Less-Than-Containerload (LCL) service from Asia to the United States. The service currently includes 26 Asian ports, and can be faster than traditional ocean service, and less expensive than air freight.
UPS collects cargo from shippers' suppliers in Asia, then consolidates it with regular LCL shipments for sailing. After arriving at a West Coast port, Preferred LCL shipments move through the same expedited UPS North American ground network used for airfreight shipments, trimming eight to 16 days from typical transit times for East Coast deliveries. The service, which uses a simplified zone pricing matrix, has experienced a 40-percent increase in shipments over the course of one year, and may expand to Mexico.
Right on Schedule
Another example is AirNet Cargo Charter Services' Scheduled Package Delivery, which allows shippers to book expedited, scheduled charter service at about 60 percent less than the cost of a standard charter. Columbus, Ohio-based AirNet finds other shippers to share the flight, and the anchor shipper gets a share of the revenue.
Less-than-truckload (LTL) service providers are also stepping up their expedited game. YRC Freight, an LTL carrier based in Overland Park, Kansas, recently optimized its network to require fewer touches and cut at least one day of transit time in hundreds of lanes. New load plans and distribution center guides ensure its expedited, time-critical cargo is tail-loaded and processed quickly. The company also facilitates expediting by enabling shippers to simply indicate the service desired on the shipment's bill of lading, as an alternative to regular booking processes.
These services give shippers new options amidst a general trend toward mode shifting, driven by issues such as high costs and fuel surcharges, heightened security requirements, reduced capacity, and delays and congestion.
"Every transportation and supply chain manager is trying to mode-shift," says John Hill, executive vice president of sales for freight forwarder Pilot Freight Services, Lima, Pa. "If they're using two-day service, they want three- to five-day. If they're using next-day, they want second day." Yet their urgency doesn't change, making new expedited offerings a welcome development.
For many shippers, a guaranteed delivery time is a major benefit of expedited. Retail suppliers must hit tight delivery windows; the additional cost of an expedited service with a guaranteed delivery time can easily offset the cost of chargebacks for missing a delivery promise.
Shippers also frequently need expedited service to coordinate with promotions or speed time-sensitive goods to market for seasonal pop-up stores, trade shows, or sporting events. Demand for championship-themed sports merchandise, for example, rapidly fades from its peak immediately after the win. Knowing when the goods will arrive is paramount.
"The more consistent delivery we provide, the more the mode becomes invisible," says Andy Huckbody, vice president of UPS Ocean Freight.
Expedited services also tend to involve more people and fewer touchpoints, so delicate or sensitive items receive better handling. In some sectors, such as electronics, shipping cartons are displayed on the store floor and cannot show the wear and tear of travel. "Consumers want a pristine package," notes Hill.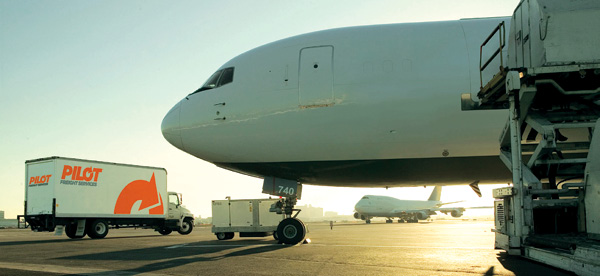 Expedited Evolves
New expedited services also have a profound effect on shippers' supply chains.
"For many shippers, using expedited has become a planned event rather than an emergency solution," says Rick Mathews, vice president of expedited services and customer service, YRC Freight. Shippers can spend more time on processes such as analyzing the latest demand signals to shape production, or take extra care with quality control, knowing they can expedite delivery.
"Shippers may pay more, but the savings from the larger supply chain window exceeds the cost," he adds.
Another factor is inventory carrying costs. The faster a product gets to the marketplace, the less time it spends on the books. "Shippers need to evaluate slower transit times and their impact on inventory carrying costs," advises Huckbody.
He cites one recent expedited move that makes the math quite clear. A 250,000-pound part from a nuclear reactor in Portland, Ore., needed to be delivered to Charlotte, N.C., for service. It cost $1 million each day the reactor was down waiting for the part. The time saved offset the $400,000 cost to charter a plane for the move instead of going over the road.
In addition to bolstering just-in-time inventory strategies, expedited service helps support replenishment strategies when goods prove to be big sellers. CRST Expedited has seen increased demand for shipments moving directly from ports to customer locations, although most of its full truckload shipments still move through distribution centers.
"Some shippers use UPS Preferred LCL service to feed their supply chains weekly," says Huckbody. "They have multiple preferred LCL shipments from various origins, and suppliers that are not big enough for full containers but need expedited shipping."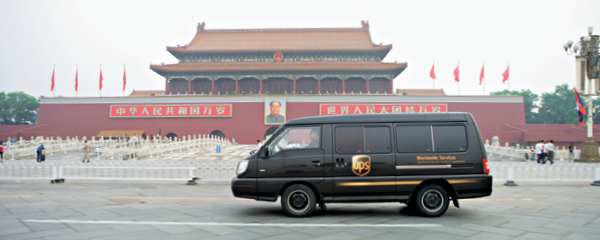 That arrangement works particularly well when shippers have new suppliers or locations to support. Shippers embracing the service include those in the industrial, automotive, consumer products, and high-tech industries.
Regulation is also driving increased use of expedited. In the past, shippers could recognize revenue from a sale by shipping it, but the Sarbanes-Oxley Act of 2002 requires that a shipment be received and signed for by the customer. Pilot has experienced an uptick in expedited shipments at quarter- and year-end, as a result.
Shippers continue to expect freight status visibility, particularly for urgent cargo. Carriers are complying by investing in technology.
For example, in July 2012, Southwest Airlines Cargo, based in Dallas, introduced wireless asset-tracking devices that monitor cargo location, shock, light, temperature, pressure, and humidity during transit. The devices collect data every 10 seconds, but can only transmit when on the ground. Cargo airlines typically permit customers to embed these devices, but don't provide them.
The service has appealed to shippers of high-value life science products and perishables, who use the environmental data to ensure they are properly packaging future shipments for in-flight conditions.
Location tracking has also been a draw for the new service. "Some shippers have not been able to use any commercial passenger carrier because robust tracking data was not available," says Wally Devereaux, director of sales and marketing for Southwest Airlines Cargo. "The devices allow us to provide that capability."
On the ground, shippers are asking for more frequent shipment location and delivery updates to accommodate just-in-time inventory strategies, prompting carriers to build in additional checkpoints.
Unfortunately, shipper expectations about technology sometimes exceed their own capabilities. "Service providers are willing to offer extensive IT resources," says Hill. "The challenge is getting shippers to dedicate resources to logistics and transportation, so they can receive and act on information such as tracking alerts."
AirNet is considering RFID to perform functions such as tracking location, performance, and execution; creating manifests; and controlling routing.
"When you add an RFID tag in the package, and readers to the network, you can achieve impressive results," says Frank DiMaria, senior vice president of sales and marketing at AirNet. For example, a pilot can instantly confirm that the loaded cargo agrees with the manifest, and ensure routing errors are corrected before they occur.
Expedited Enhances Security
Expedited freight equates to urgency, and some shippers view security processes as an obstacle to speed, particularly for air cargo. While some air carriers have devoted considerable effort to streamlining security processes, other expedited modes often tout their ability to move goods without the known shipper lists, screenings, and associated earlier cutoffs required for passenger airlines accepting cargo since the terrorist attacks of Sept. 11. Cargo-only modes also have more latitude to move certain sensitive goods. AirNet, for example, is authorized to handle radiopharmaceuticals.
Shippers are growing increasingly sensitive to the processes and conditions their expedited shipments will experience as they move through the supply chain. Shipments may require features such as cameras, access control, and cleanliness and handling process guidelines. Pilot is investing in equipment so it can perform security screening, build its own containerloads, and co-mingle freight before tendering it to air carriers.
In fact, the transit speed, reduced touchpoints, controlled networks, and extra personnel often associated with expedited services inherently enhance security. CRST Expedited adds to those benefits by putting two drivers in its trucks. This not only enables faster delivery times because the vehicle can always be moving, but also allows someone to be in the truck even when it is stopped, reducing theft risk. The company added an expedited Temperature-Controlled Team Service to extend the same parameters to perishable goods.
Getting the Best of Expedited
Carriers are crafting niche expedited services when they see an opportunity to fill unmet shipper needs. For shippers, it pays to carefully examine providers' offerings to ensure a fit—and speak up when it's not quite right. Here are some strategies to find the right expedited solution:
Collaborate with carriers. "Shippers who allow full transparency receive the best results from expedited services," says Hill. "They need to tell providers about their business, customers, and locations, so they can develop the best solution."
Make your own assessment of expedited services. Marketing materials, industry ratings, and checklists are not enough. More shippers are making the effort to evaluate expedited carriers' facilities and operations firsthand to ensure proper conditions for their critical goods. Be aware that industry data can sometimes be deceiving. For example, the U.S. Department of Transportation's Compliance, Safety, Accountability scoring evaluates CRST Expedited's two-driver model by the same method as solo-driver carriers, giving potential users a false impression of the drivers' efficiencies.
Base vendor selection on your specific lanes and needs. Overall performance is immaterial if the expedited carrier doesn't demonstrate a strong track record in the lanes or services your company uses. Know your key performance indicators, and build them into contracts.
By using new technical capabilities, meeting evolving market conditions, and taking a creative approach to combining services, expedited transportation providers are continually developing new solutions to meet shippers' need for efficient and cost-effective expedited services.