Logistics Plus Inc.

Jim Berlin
Founder & CEO
Our Solutions
LTL & Truckload Freight Brokerage
International Air & Ocean Freight Forwarding
Expedited Freight & Air Cargo Charters
Warehousing & Fulfillment
Customs Brokerage
Importer/Exporter of Record (IOR & EOR)
Project Cargo & Break Bulk
Industry-Specific & Vertical Solutions
Business Intelligence & Global Control Towers
Dedicated 31/2PL & 4PL Solutions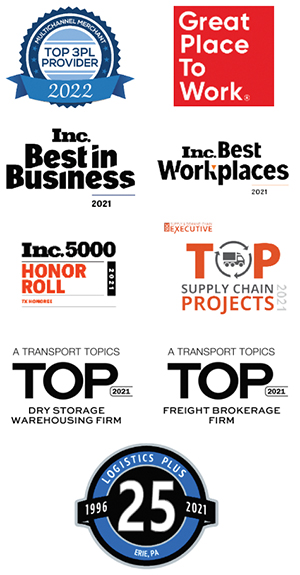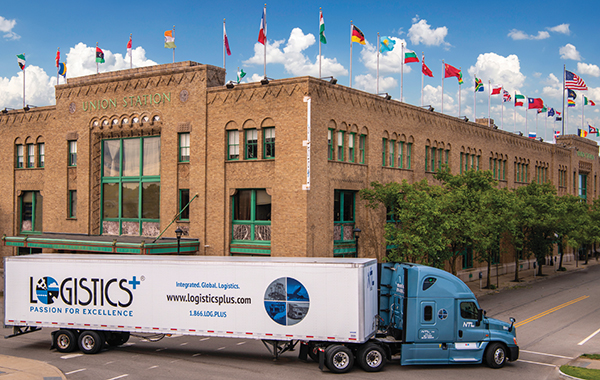 Global. Integrated. Logistics.
Logistics Plus Inc. (LP) is A 21st Century Logistics Company™ and a leading worldwide provider of transportation, warehousing, fulfillment, global logistics, business intelligence, technology, and supply chain solutions. LP was founded 25 years ago in Erie, PA, by local entrepreneur Jim Berlin. Today LP has annual global sales of over $350M and more than 1,000 employees in 30 countries worldwide. LP is consistently recognized as one of the fastest-growing privately-owned transportation and logistics companies, a top 3PL, a top freight brokerage and warehousing provider, a leading project cargo manager, and a great place to work. With our trademark Passion for Excellence™, our global employees put the 'plus' in logistics by doing the big things properly, plus the countless little things that ensure complete customer satisfaction and success.
3PL, 31/2PL and 4PL Solutions
Logistics Plus offers a breadth of reliable and affordable services. Working as your 3PL, 31/2PL, or 4PL partner, we're the company known for saying YES, not NO, to your unique supply chain challenges. We handle projects from start to finish by doing what other logistics companies can't or won't do—and you won't be waiting on us. We operate leanly to be agile and responsive to your needs, yet we are large enough to have a network of solutions that span your entire supply chain.
A Global Network of Resources
The Logistics Plus® network includes offices, warehouses, and agents located in Erie, PA; Aurora, CO; Buffalo, NY; Chicago, IL; Chino, CA; Cincinnati, OH; Cleveland, OH; Dallas, TX; Dayton, NJ; Des Moines, IA; Fort Worth, TX; Haslet TX; Houston, TX; Laredo, TX; Lexington, NC; Los Angeles, CA; Miami, FL; New York, NY; Olean, NY; San Francisco, CA; Australia; Brazil; Belgium; Canada; China; Colombia; Czech Republic; France; Germany; India; Indonesia; Japan; Kazakhstan; Kenya; Libya; Mexico; Netherlands; Poland; Saudi Arabia; Taiwan; Turkey; UAE; Uganda; Ukraine; Vietnam; and the UK; with additional agents around the world.
Find all our people and locations online at logisticsplus.com/directory.