Articles
June 2023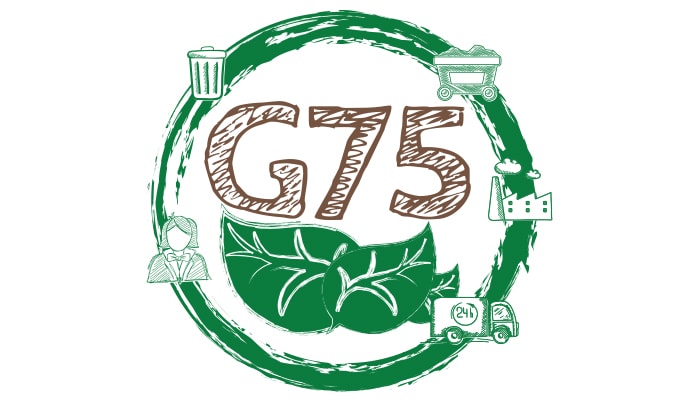 From 3PLs to air cargo carriers, and from ports to truckers, Inbound Logistics recognizes 75 supply chain visionaries who have come full circle by demonstrating their commitment to sustainability every day in every way.
Read More
A growing number of organizations are incorporating circular supply chain approaches within their operations. Here's a look at how they are closing the loop.
Read More
As an island state importing most goods it uses and with limited storage, Hawaii challenges companies to keep shipments moving just in time. Here's how logistics providers shore up supply chains and keep disruptions at bay.
Read More

Mature your data so you can use it like Google Maps. Sustained ESG marries continuous improvement with reporting and analysis—predicated on trustworthy data. Every company has a different origin, destination, and journey. Equip your organization with dependable navigation skills by building data intelligence and embedding a culture of data-driven action.
–Michael Ochi
Sr. Manager, Sustainability and Digital Manufacturing
QAD
Read More
These solutions providers offer technology that empowers sustainable supply chains.
Read More
What can shippers expect next quarter? BlueGrace Logistics' Q3 Logistics Confidence Index finds these key highlights: Anticipated revenue maintained a positive trend, decreasing by only 4% across all shippers surveyed. Inventory levels measured highest at neutral and therefore are not expected to expand or contract for Q3. Order volume (sentiment) increased by 5%. That suggests order volumes […]
Read More
The pace of digitization in freight forwarding has accelerated since 2020, as companies increasingly invest in technology solutions to streamline operations, finds a Magaya report. However, the industry still has a long way to go to capitalize on evolving technological advancements. Many organizations still rely heavily on inefficient manual processes. The survey's key findings include: […]
Read More
Following record high demand and rent prices notched during the pandemic, the industrial sector's dynamics are shifting and demand is cooling, finds a new U.S. industrial market update from Savills. Some predictions about where things are headed from here: Vacancy rates are on the rise. While the market is still historically tight, vacancy rates are […]
Read More
Reshoring and nearshoring have finally matured into commercial realities, finds Kearney's 10th annual Reshoring Index Report. Reshoring initiatives have become so successful that companies that took a wait-and-see approach to locating manufacturing operations in the past are now scrambling to find facilities in Mexico and the United States. But the road to reshoring is harder […]
Read More