How to Drive Collaborative Distribution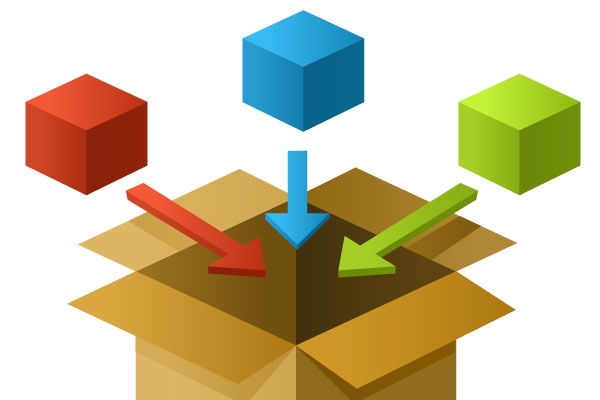 More to the Story:
In the retail space, competition among small and medium manufacturers is fierce. But many are missing out on significant cost savings by failing to recognize and execute shared strategies that consolidate shipments in the interests of all supply chain stakeholders.
The collaborative distribution concept leverages freight consolidation as a supply chain strategy, not just a transportation tactic. It means merging different loads destined for the same end point to maximize trucking efficiency. But it begins farther upstream in the supply chain.
In practice, manufacturers warehouse their goods with a view to consolidating deliveries with other shipments going to the same final destinations. Then deliveries from different suppliers along shared routes are built into full truckloads. 3PLs act as matchmakers to make it all work smoothly.
This model is ideal for small consumer product goods (CPG) manufacturers that supply diverse retailers. Many CPG companies use private warehouses or 3PLs to supply retail DCs or stores as demand dictates. However, there is rarely enough volume for a full truckload, so manufacturers are resigned to costly LTL options.
In a collaborative distribution scenario, competition among CPG manufacturers begins and ends at the shelf. They share truck and warehouse space where like loads are destined for the same store or retailer warehouse. As a result, everyone saves time and money. Shippers and carriers rationalize transportation moves and costs, end customers can better allocate labor for unloading full truckloads, and the energy, pollution, and congestion generated by transport is substantially reduced.
Opportunities are ripe for businesses to capitalize on this distribution model, and low hanging efficiencies— from transportation savings and fewer stockouts to reduced road congestion and carbon footprints— are within reach. But to make it happen, businesses need to shift their mindsets and reorganize their supply chains in order to collaborate with competitors.
Collaborative distribution requires active participation among manufacturers, 3PLs, and retailers— but it's the latter that holds the key to unlocking myriad efficiencies and economies. As retailers trend toward controlling inbound transportation to reduce freight costs and employ leaner, greener distribution methods, there is growing incentive to insist suppliers work together more collaboratively.