Feeding the Baby Products Supply Chain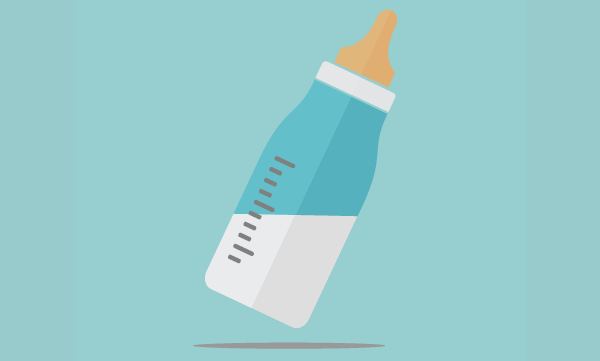 Managing the baby products supply chain is not child's play. Here's how manufacturers in this highly regulated product category stay hyper-vigilant to protect infants and toddlers while constantly adjusting to parents' ever-changing color, style, and flavor preferences.
More to the Story:
What do actresses Jennifer Garner, Kristen Bell, and Jessica Alba have in common?
They all started baby product businesses after they became mothers. Like every other parent, they became obsessed with the quality and safety of anything that went on, in, or near their children.
Garner's company, Once Upon a Farm, sells fresh, organic baby food. Bell's Hello Bello premium but affordable diapers, wipes, and skin care products are sold exclusively at Walmart. Alba's The Honest Company sells a range of products from organic formula to diapers and baby shampoo.
"Quality should be scrutinized for any product, but when it comes to children's safety, it is of the utmost importance," says Charlie Wilgus, general manager of the manufacturing and supply chain practice at Lucas Group, an Atlanta-based executive search firm.
"You never want a lawsuit because of something happening to a baby," adds Joe Politoske, vice president and senior account executive at USC Consulting Group.
The baby products supply chain is highly regulated because little humans are so vulnerable. Rigorous testing and certification are designed to protect them from injury and illness caused by everything from loose parts they could choke on to flammable fabrics or toxic materials that include lead. Manufacturers and retailers must be vigilant to ensure that suppliers—including those overseas—adhere to design, materials, testing, and certification requirements.
At Zulily.com, a Seattle-based online retailer that started as a flash sale site for parents, vendors are required to maintain all relevant testing documents that regulations mandate. Teams work closely with partners across the supply chain to manage compliance for all product categories, but especially baby products that include strollers, toys, and apparel.
"We train our buying teams on product safety issues and evolving regulations while working with vendors whenever safety concerns are raised to ensure that their products meet all applicable safety standards," says Doug Hyland, Zulily's director of compliance.
Dominique de Bourgknecht, founder and CEO of baby deedee, a New York manufacturer and retailer of baby sleeping bags and pajamas, has been able to find product and certification quality at a large, integrated, family-owned manufacturer in India.
"This kind of integration, where one part of the family knits the fabric and another cuts and sews, offers a cost advantage plus more control over product quality and consistency," de Bourgknecht says. Baby deedee uses a third-party laboratory to ensure there are no issues.
Symbia Logistics, a Colorado-based third-party logistics provider, handles fulfillment for ABBY&FINN, a subscription premium diaper and wipes company. "We take particularly exceptional care with how we handle any product someone will wear," says Dave Boger, Symbia's operations and business development manager.
Co-founded by the owner of another company that makes BPA-, PVC-, and phthalate-free bibs, cups, and other products, ABBY&FINN goes to great lengths to make sure its products are safe for newborn skin.
For example, its diapers, available in a range of sizes and parent-pleasing patterns and colors, are made with plant-based materials. They include no harmful chemicals or dyes and the "sap"—the mostly plant-based material that provides absorbency—is completely baby-safe.
They take this care because it's what co-founders Lance and Amanda Little and Matt Anderson want for their children, but also because parents demand it. "The materials we use are always top of mind with making sure we listen to our customers and stay aware of industry trends," says Little. "For example, we just changed manufacturers to include even more natural ingredients in our wipes."
But ABBY&FINN's parent customers want more than sustainably harvested wood pulp in their disposable diapers. They want their wee ones' diapers to be fashion-forward, too.
"You'd be surprised at how on-trend some designs need to be," says Anderson. "We have to stay on top of domestic and European fashion trends and colors."
Consumer tastes literally play a role in baby food supply chain challenges as well. Whether it's diapers, onesies, or pureed fruit, it's about what the parent, not the infant, prefers.
"The flavor palate for baby foods seems to change every year or two, while for other food processors it's every five to seven years," says Politoske. Changing preferences require manufacturers to constantly adapt, which can be an issue when it comes to processing certain fruits or vegetables.
"Equipment that suddenly has to process pomegranates, for example, might not be able to keep the hard seed from becoming part of the finished product, so the equipment needs to be modified," he explains.
Because consumer tastes can shift as quickly as infants become toddlers, baby food manufacturers want to minimize the amount of product in inventory.
"You don't want a year's worth of supply based on a forecast when trends could change," Politoske explains. "That's a significant amount of inventory that could be at risk."
His company addressed that issue when working with a top North American baby food manufacturer that wanted to use a new, more modern facility to help globalize its supply chain. By expanding sourcing to South America, where the growing season is opposite of that to the north, the company could, for example, produce applesauce twice per year instead of just once. Splitting production in two according to opposite seasons means the manufacturer has less in inventory, which not only reduces the flavor-of-the-month risk, but also ties up less capital in goods.
Ingredient quality and traceability is extremely important with baby foods, too (see sidebar, page 69).
"The depth these companies go to to certify the supply chain is enormous," Politoske says. "We work with other food products where quality is a given, but there's an extra level of care and attention with baby products."
Consumers and celebrities alike understand why that's so important.