IoT in the Supply Chain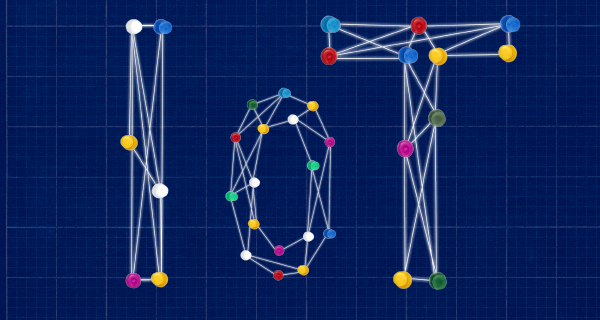 The Internet of Things will make the supply chain as we know it a thing of the past. Let our experts plug you in to the latest IoT know-how.
More to the Story:
The IoT Supply Chain: 3 Things You Should Know
by Diane Palmquist | Vice President, Manufacturing Industry Solutions, GT Nexus
and Tyson Leal | Director of Industry Markets, TransVoyant
In 1984, the number of devices connected to the Internet was 1,000. In 2016, 6.4 billion connected things will be in use worldwide, up 30 percent from 2015, according to Gartner. By 2020, connected devices will number a staggering 20.8 billion, the research firm predicts.
As the world becomes increasingly connected via the Internet of Things (IoT), the amount of data being created and shared is skyrocketing. This will have a profound impact on the supply chain, making it hyperconnected, innovative, and extremely smart. Here are three things you should know about the IoT supply chain:
1. IoT will generate a massive wave of new supply chain data.
Sensors are tagging and connecting factories, ships, and machines, even down to cartons and items. Sensors provide awareness of real-time conditions, and connectivity allows "things" to instantly communicate conditions via the Internet. These objects essentially become smart. They transmit signals and data that are captured to provide a closer picture of the true state of business. Managers can make decisions and take action based on that data—which will soon be everywhere, in mass quantities.
2. Executing the IoT supply chain requires a central nervous system.
The data streaming in—from trading partners, ships, trucks, factories, DCs, stores, weather bureaus, and ports—needs to be standardized, sorted, and visible. In addition, it has to be usable. This requires a central hub or platform. Similar to how ERP software operates internally, the central nervous system is the connective tissue between all parties and things. It houses the data and makes it actionable. Businesses can have unprecedented visibility into every process and transaction along the way. And actionable data will provide a layer of predictive insights.
Severe weather, port delays, or late delivery of goods are accounted for to assess priorities and options, and offer the optimal decision automatically. This central hub resides in the cloud, providing a networked ecosystem that serves as the foundation of the IoT supply chain.
3. IoT is already here, today.
Fortune 500 companies have already begun implementing this real-time, "live" IoT platform in order to answer key questions such as: "Where is this particular shipment?" and "When will it actually arrive?" This means real-time visibility into the precise location of shipments.
But the question is not only where is it? Where is it going to be? is what matters. Platform analytics process hundreds of thousands of data points in real time—comparing vessel trajectories and speed against diversion-causing weather forecasts; tweets about labor strikes in the ports of destination; predicted lower- or higher-than-usual port dwell times; port congestion caused by natural disasters—to provide predictive indicators into the precise arrival time, down to the hour, the moment shipments leave ports of origin (a vast improvement over static freight forwarder ETAs, which can be off by days or weeks).
Tracking the movement of goods today is still fragmented by region and mode. Processes still rely on phone calls and emails.
True visibility is minimal—leaving agility off the table. The IoT brings a massive opportunity to leverage new levels of connectivity and massive waves of data, to assure the timely delivery of goods.
How Your Supply Chain Benefits From IoT
by Glenn Johnson | Senior Vice President, Magic Software Enterprises Americas
The supply chain can gain the most from IoT technology. Shipments can be traced throughout the delivery process, speeding up implementations. When stock is low, the IoT is proactive and places orders to restock various items automatically. Equipment monitoring can also be used to predict when equipment needs service and maintenance.
Things Bring Visibility
The supply network involves multiple touchpoints. Manufacturers, suppliers, and customers need visibility and access to accurate, up-to-date information at every point along the way for an IoT application to provide the data they require to optimize logistics and transportation processes.
The IoT will improve visibility of products in the supply chain, allowing supply chain managers to see data for packages, materials handling equipment, vehicles, and warehouses from any device, such as GPS and RFID readers.
Strengthened by advanced technologies, sensors, and a strong informed supply network, businesses will be able to predict, correct, and even prevent problems such as inventory outages, failed equipment, poor environmental conditions, and safety hazards before they occur, keeping their supply chains running at optimal efficiency.
Things Allow Integration
IoT will affect every aspect of the supply chain. The product lifecycle management (PLM) system will grow to incorporate in-service product performance measuring and monitoring. The enterprise resource planning (ERP) system will be able to detect a malfunction and issue a work order for the parts that need repair and replacement; and the customer relationship management (CRM) platform will automatically feed pipeline data that improves forecasting so buyers better anticipate supply chain needs.
With the integration of these systems, IoT will revolutionize the customer experience. Picture this: Your company bought you a cellphone four years ago, and the charger is failing due to a badly worn cord. The cellphone detects the intermittence of the electrical signal and sends an alert to the integration platform, which routes communications to the e-commerce, PLM, and ERP systems.
Your company's purchasing agent then receives a replacement order form automatically from the marketing automation system, and the product manager receives data in the PLM system informing a decision to improve future models. The e-commerce system receives your approved order, and the integration platform triggers the ERP system to record the transaction and the logistics system to ship it to your office.
You receive the package with a message, "Your cellphone charger is about to fail. Here is the replacement." Upon delivery confirmation, the integration hub then triggers the CRM system to send you a thank-you note for the order, and records responses to a customer satisfaction survey.
Without integrating the core systems, this amazingly satisfying business process would be manual, time-consuming, and detrimental to the customer experience. IoT-capable integration platforms need to be real-time, highly scalable, and completely secure. As IoT becomes a more standard technology used to optimize business processes, you need to make sure your integration architecture can handle, adapt, and grow to meet the supply chain's complex data integration requirements.
Transforming Supply Chains Into Supply Streams
by Amarnath Shete | Global Head, Internet-of-Things Advisory, Wipro Digital
The Internet of Things (IoT) has tremendous potential to change the structure of the supply chain—from a linear, step-by-step process, to a seamless, data insight-driven stream. By enabling innovation, communication, and an improved customer experience, IoT can transform supply chains in the following key areas:
IoTizing the warehouse. By enabling IoT levers, warehouse managers can better track, trace, and move inventories, as well as prevent loss and damage. IoT allows integration between intra- and inter-logistics components, which reduces wait time and streamlines coordination between logistics providers and warehouse managers.
IoTizing inventory management. IoT provides a multi-level true view that includes in-transit and at-rest inventory across all echelons, allowing supply chain managers to have visibility of their entire inventory at any given point.
IoTizing logistics. IoT platforms can marry GPS-based tracking with other transactional data to provide logistics and supply chain managers with a clear overview and insights that support tactical decisions. In addition, IoT can integrate forecast weather changes with route schedules at hyper-localized levels, allowing more responsive, granular scheduling and routing decisions. IoT also can help avoid losses while transporting perishables by continuously monitoring the health of the inventory and enabling precautionary steps.
IoTizing shop floor management. IoT provides production status at workstations, helping shop floor managers determine how close they are to achieving target production schedules.
IoTizing new product development. IoT provides sensors and device capabilities, as well as the platform to view product movement through the supply chain. Product development teams can leverage this data and analysis to improve supply chain efficiency.
IoT fills in the gaps and creates a seamless, predictable, and enormously more efficient supply stream.